Are you looking for guidance and tips for shifting into love and how to leave to past behind?
Please join your hosts of the Miracle Makers Podcast as they welcome Ken Sheetz and Elizabeth England to discuss how to leave the old behind and step into what is powerfully calling you into being!  They also discuss Ken's newest film project, The Coolest Meditation Ever: Antarctica 12.12.12, and Ken's miraculous journey to Antarctica and back!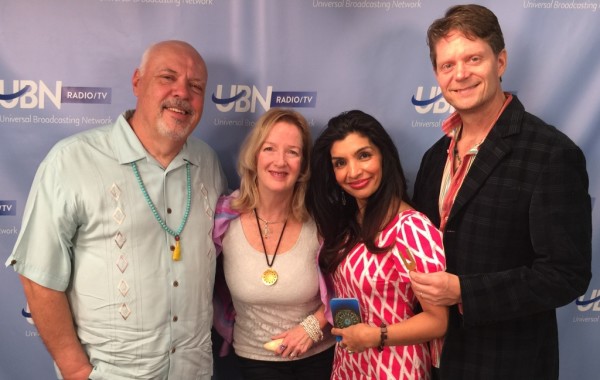 Listen to the audio podcast!
Watch the video recording!
Ken Sheetz, president of Overactive Imagination Pictures, enjoyed a successful commercial real estate career before becoming a filmmaker. Sheetz was responsible for over $1 billion in commercial real estate transactions that include the development of a 38-story $162 million skyscraper and Oprah Winfrey's $28 million Harpo Studios.
In his 11 years in Hollywood Ken has written over a dozen screenplays, directed a national PBS show, a 2008 election documentary that remains the #1 DVD for it's subject of kids and politics on Amazon and produced over 600 short films with 30 million views on the web.
On 12.12.12 Ken's planetary meditation/film work guided Ken all the way south to Antarctica. The filmed mission: Transmute the energy of humanity's fears of the end of the world, some said would come on 12.21.12 with the end of the Mayan calendar, into a positive shift in human consciousness. 24 meditations were filmed on the continent of Antarctica and, amazingly in his last meditation, Ken captured a Zodiac's rescue in the ice choked water of the Antarctica sea.
Ken's 2013 return to Hollywood was short lived when he was invited to Sedona AZ by scientist Patrick Flanagan, who Deepak Chopra calls a gift to humanity, to film Patrick and his wife Stephanie. The goal: Introduce the amazing couple to a whole new generation of fans on YouTube. The video short films, called "The Flanagan Experiments", have been seen by over 25 million people.
The work with the Flanagans extended into 2015, where Ken Sheetz has created an exciting new Neo Neurophone Indiegogo that's raised $1 million in aggregate as of this update, with no sign of slowing. Ken is recording people's enjoyment of the remarkable techno-meditation device with a new video series on YouTube called "The Neurophone Experience". Soon to be an Amazon DVD.
In his spare time, Ken continues writing blogs about awakening for DreamShield.org and new screenplays and producing new meditation films in the red rocks of Sedona AZ, where Walt Disney imagined "Fantasia".
Connect with Ken on Facebook.
Elizabeth England, owner Longevity Pure Medicine, is also the Co-Founder Ocean-Nation.org, a global spiritual community dedicated to living in harmony with nature and restoring the health of our oceans and all earth's life.
Connect with Elizabeth on Facebook.