Did you know that giving is one of the most powerful forces in the universe?
Please join your hosts of the Miracle Makers Podcast and special guest Cynthia Kersey of the Unstoppable Foundation as they discuss the power of giving, being unstoppable, and finding a purpose bigger than the pain.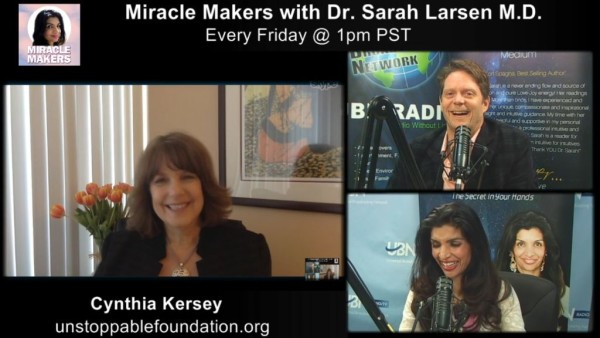 Listen to the audio podcast!
Watch the video recording!
Cynthia Kersey is the Chief Humanitarian Officer of the Unstoppable Foundation whose mission is to ensure that every child on the planet receives access to the life-long gift of education.
Cynthia is a leader in the transformational industry. She's the bestselling author of two books, "Unstoppable" and "Unstoppable Women", a collection of powerful stories and strategies from people who through perseverance and consistent action turned obstacles into personal triumph. These books have motivated countless readers with over 500,000 copies sold worldwide in 17 languages.