Would you like to know the science of miracles so you could be an even more magnificent miracle maker?
Please join your hosts of the Miracle Maker Podcast and special guest Nassim Haramein of The Resonance Project as they discuss his discoveries and how they can be used to enhance your ability to be a conscious creator of the miraculous.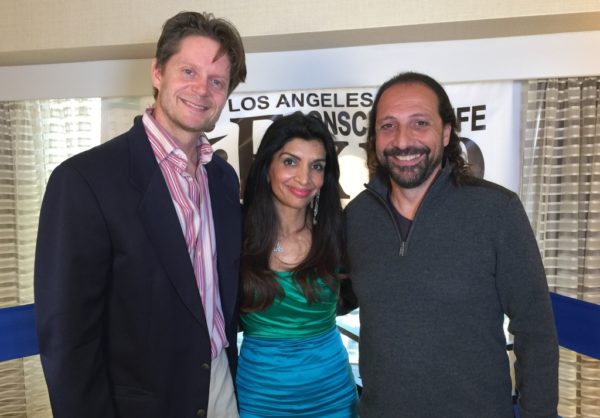 Listen to the audio podcast!
Watch the video recording!
Watch clips from the interview:
Nassim Haramein was born in Geneva, Switzerland in 1962. As early as 9 years old, Nassim was already developing the basis for a unified hyperdimensional theory of matter and energy, which he eventually called the "Holofractographic Universe."
Haramein has spent most of his life researching the fundamental geometry of hyperspace, studying a variety of fields from theoretical physics, cosmology, quantum mechanics, biology and chemistry to anthropology and ancient civilizations. Combining this knowledge with a keen observation of the behavior of nature, he discovered a specific geometric array that he found to be fundamental to creation and from which the foundation for his Unified Field Theory emerged.
In addition to his scientific papers, Mr. Haramein imparts this theory in a layman's paper, a 4 DVD set entitled "Crossing the Event Horizon: Rise to the Equation," a 90-minute DVD entitled "Black Whole," which provides insight into the structure of space-time and a new coherent model of the universe and his international speaking tours.
Haramein uses the parallels between his theory, ancient documents, sacred geometry and codes found in monuments to provide a new look at the reality in which we live.
Connect with Nassim on Facebook