Are you a veteran or trauma survivor and looking for support and tools that can help you heal, be more present, and feel fulfilled?
Please join your hosts of the Miracle Makers Podcast and their special guests Gail Soffer and Charlie Pacello of the Mindful Warrior Project as they discuss the effectiveness of Mindfullness as a tool for helping survivors of war and trauma to heal and move forward with their lives.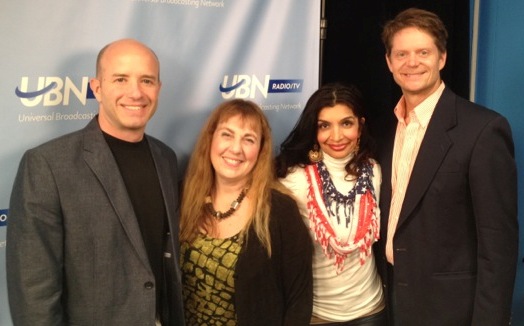 Listen to the audio podcast!
Watch the video recording!
Gail Soffer is the Founder and Executive Director of the Mindful Warrior Project, a non-profit organization serving veterans, active duty service members, their families, and their service providers. Gail holds a Bachelor of Arts degree from UC Berkeley/Santa Cruz and certifications in a wide range of health, wellness, and healing modalities. She draws on her vast experience working with populations facing challenges and her own decades-long mindfulness practice to bring the simple yet powerful tools of mindfulness to the military-connected community. Empowering this population to participate in its own healing process – from enhancing basic quality of life to easing suffering to bringing the hope and options to prevent suicide – is at the core of the Mindful Warrior Project's work. Gail participates in many veteran service organization Collaboratives, Boards, and Coalitions, and manages Wellness Areas and Children's Areas at Stand Downs, Summits, and other large events.
Connect with the Mindful Warrior Project on Facebook
Connect with Gail on Facebook
Charlie Pacello graduated from the United States Air Force Academy, and served as Chief of the US Nuclear Detonation Detection System (USNDS) Mission Processing for the GPS/NDS program based at Los Angeles AFB. He worked on the front lines of nuclear warfare and was responsible for the operational acceptance and readiness of mobile units that would only be used for Integrated Tactical Warning/Attack Assessment and Nuclear Force Management – end-to-end nuclear war. Currently Charlie has a Life Coaching practice (www.charliepacello.com)working with Vets and others who suffer from PTSD, depression, trauma, or stress.
Connect with Charlie on Facebook.