Did you have a challenging childhood or suffer low self-esteem?  Are you looking for tools to help you heal the past and find inspiration and purpose in life?
Please join your hosts of the Miracle Makers Podcast and special guests Lisa Haisha of the The SoulBlazing™ Institute and Tige Charity of Kids in the Spotlight as they discuss the value of creative expression for transforming emotional pain and building self confidence!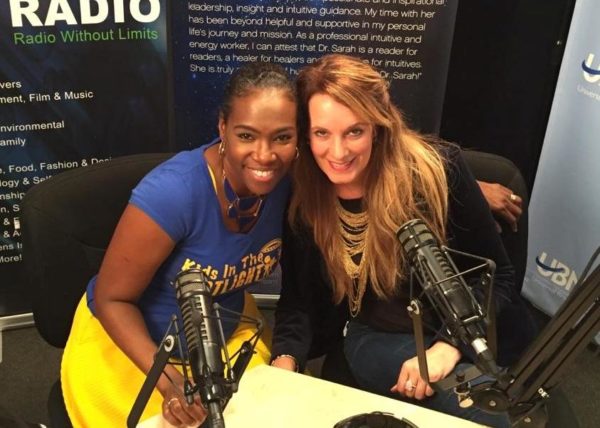 Listen to the audio podcast!
Watch the video recording!
Lisa Haisha, M.A., is showing women, men, and couples how to "show up" in their own lives personally, professionally, and passionately with her fearless expression in all media as a globally sought-after life counselor.
Lisa is also the founder of The SoulBlazing™ Institute which teaches her unique SoulBlazing™ therapy, an intensive, non-judgmental, fun and transformative method of coaching that uses her Impostor Model™ to rid you of your illusions, delusions and confusions.
Lisa's continued fascination with what makes people tick compelled her to travel for three decades to over 60 countries on seven continents, compiling social and cultural research by studying the likes of the Sufis in Cappadocia, Shamans in Peru, Bedouins in Petra, the Massai Tribes of Tanzania (including hundreds of orphans for her book Whispers From Children's Hearts) about how they give and receive love, and what they want their legacy to be.
Travel is a visual experience and as such, Lisa has chronicled her journeys to share them with you here in an ever-expanding archive of discoveries, revelations, adventures and friendships. From the mundane to the magnificent, each piece of content on this site is crafted to give you insight into your own improvement, both within and without. By Land. By Air. By Soul.
Connect with Lisa on Facebook.
Tige Charity, Founder of Kids in the Spotlight (K.I.T.S.), Inc. is a graduate of American Jewish University with an M.B.A. in nonprofit management and a graduate of Oral Roberts University with a B.S. in accounting. She worked 15 years as a Litigation Claims Specialist for major insurance companies. In 2006 she transferred her corporate skills into working as an independent casting director. She has cast several feature films, short films, stage plays, webisodes and live events. In May of 2009 she founded Kids in the Spotlight, Inc. Tige is also an Adjunct Professor at American Jewish University teaching "Managing the Nonprofit Enterprise" graduate course.
Connect with Kids in the Spotlight on Facebook.