Do you find yourself feeling paralyzed in the face of rejection?  Are you looking for inspiration and guidance for how to be strong in the face of rejection so you can share your gifts and talents, reach your full potential, and live a richly fulfilling life?
Please join your hosts of the Miracle Makers Podcast and special guest G. Brian Benson, author of Finding Your Voice and the children's book, Steve the Alien, as they discuss how to be strong in the face of rejection.
"We are all here to learn about ourselves and inspire others in our own unique way." ~ G. Brian Benson
Listen to the Audio
Watch the Video
About our Guest
G. Brian Benson, creator and producer of conscious media, is a writer, filmmaker, actor, TEDx speaker, multiple award-winning self-help author, poet, children's author, radio personality, finisher of over 50 triathlons (including 4 Ironman distance races), cross-country bicyclist and someone that believes in waking people up.
In addition to writing, speaking and acting in TV and film, Brian enjoys creating his own projects that carry inspiring, positive and conscious messages. His most recent project was the short film Searching for Happiness, which is now online and can be watched on his website and YouTube. The story focuses on an unhappy man, alone and unloved, who struggles to find meaning in his black and white reality. While over the course of a day, he learns that it is through kindness and our connection to others that we find true happiness.
In 2011 Brian created Guitar Man, a movie project that he wrote, produced and acted in that was filmed in downtown Reno, Nevada. Brian wrote the movie with the idea of sharing the messages 'that we all have a lot in common' and 'that our true gifts reside within ourselves.' Guitar Man was well received and was accepted to 11 movie festivals and was a winner at the Love Unlimited Film and Art Festival, won an honorable mention prize in the narrative short category at the 2011 Los Angeles Movie Awards as well as a Golden Reel Award from the Nevada Film Festival.
Before Brian got into acting he authored four books, including Brian's List – 26 1/2 Easy To Use Ideas on How to Live A Fun, Balanced, Healthy Life! Which was the winner of a 2009 Next Generation Indie Book Award in the Self-Help category. Brian's latest book Finding Your Voice was an award-winning Finalist in both the 2013 USA Book News and the Indie Excellence Book Awards.
In 2015 Brian had the honor of being a speaker at TEDx SouthPasadena and his presentation Be Yourself to Free Yourself – Finding Your Personal Freedom can be viewed on his website and YouTube.
Currently Brian is working on and/or producing a novel, screenplay, series of multi-media videos and his first children's book Steve the Alien is schedule for an October release. Brian can also be seen this fall in the TV series Sangre Negra.
Brian believes in giving back as much as he has been gifted. From having mentored hundreds of troubled young people working as a community volunteer, Brian is eternally grateful to have gained the valuable lessons of listening, patience and empathy. To raise money for charity, Brian joined a group of fellow philanthropic bicyclists to ride from Seattle to Washington DC in 1996.  Benson is a natural athlete who has finished over fifty triathlons, including four Ironman distance races.
Originally from Oregon, Brian currently lives in Los Angeles, California.
Connect with Brian
On Facebook
On his website: G. Brian Benson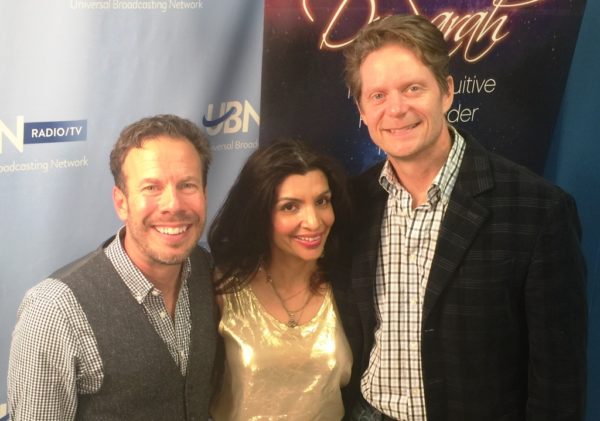 Subscribe to the Podcast
If you have enjoyed this podcast, please subscribe here.
Share the Love
If you enjoyed the show, please rate it on iTunes and write a brief review. That would help tremendously in getting the word out and raising the visibility of the Miracle Makers Podcast.