About
Behavioral and Medical Specialist| Educator| Business Consultant and International Philanthropist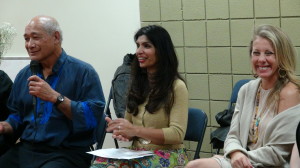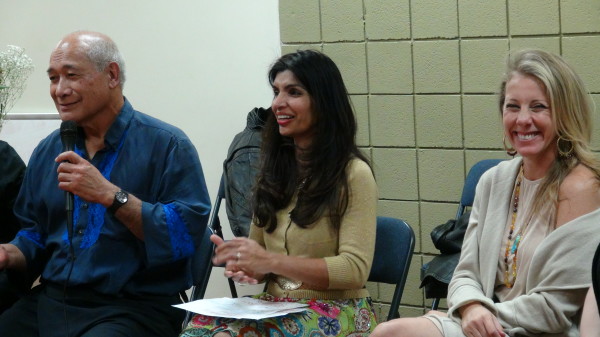 Sarah Larsen M.D. is considered one of the world's leading authorities on human behavior, eastern and western medicine and personal development.
Co-host of CRN Network's Divine Love Talk with Dr. Parthenia Grant

Dr. Sarah Larsen received a degree as a Medical Doctor from the Medical University of the Americas. She can be seen on TV and radio stations throughout the world on CRN network with it's 25 million subscribers.  She has taught tens of thousands of people to heal themselves, elevate the way they think, speak, and ultimately how they live.  She has produced record-breaking results in her clients that have applied her teachings.
Dr. Sarah Larsen, created the community Personal Development for Extraordinary People and is a transformational teacher and guide who inspires and empowers you in living purposefully and powerfully. Her work transforms people's lives very rapidly.  She is a world-class speaker, entrepreneur, artist and visionary whose work unites the world of business with essential wisdom of mind-body-spirit.
Since 1995, Dr. Larsen has searched ancient villages, remote monasteries and hidden texts to uncover their timeless secrets. Combining her discoveries with the best science of today, her medical education and research crosses the traditional boundaries of science, history, and religion offering fresh insights into ancient mysteries. She has connected our relationship to our inner and outer worlds, while sharing life-affirming message of unlimited possibility.
Her training and areas of expertise include: Allopathetic Medicine (Western), Ayurvedic Medicine (Eastern), Epigenetics, Edgar Cayce Medicine, Gersion Therapy, Homeopathy, Energy Healing & Anthroposophic Medicine. She has attended Medical Schools, trained in, and taught in the best hospitals in the world: Kastuba Medical College, Manipal India; University of West Indies, Trinidad and Tobago;
She is a certified master trainer and facilitator of:
NeuroLinguistics Programming, Hypnotism, Emotional Freedom Technique and Psychic Development 
She is a Transformational Teacher that is sought out throughout the world.
She offers one-on-one sessions, couples counseling and group courses, seminars, and retreats that improve and enrich people's lives.
Dr. Larsen lives in Los Angeles, CA with her husband and two children. She is a featured practitioner at Pacific West Medical Center, an ambassador for Discerning Wisdom, and a member of the Agape International Spiritual Center!
In Short:
Sarah Larsen M.D. is the premier provider of experiences, education, teacher training and products that improve the health and wellbeing of body, mind and spirit.
She provides an integrative approach to improving your health, relationships, wealth and happiness.  Your overall well being, all knowledge, expanding consciousness, and world peace are linked as expressions of the One spirit and as you.
The consciousness based teachings of ancient sciences and traditional Indian, Egyptian and Chinese Medicine, with cutting edge research and modern western medicine, serve as the foundation for Dr. Larsen's remarkable result!