Are you in the right place?
Your heart knows the Answer!
Trust what leads you!
Wow, did I used to suffer!  I have had a lot of grief and loss in my life.
At one point in my late 20s, I decided never to get married and wander through villages as a doctor and healer.
In my early 30s, I learned how to be still and in the moment!
"Be still, and know that I am God."
I had experienced that feeling of knowing "Oneness, Mysterious possibilities, and flow states"  before
at random and at sacred sites!
In my early 30s, I began practicing this knowing, and I felt the presence of God and Oneness expanding every day
in every area of my life!
It led me to my husband, two kids, and a high-level practice as a medical intuitive and psychic.
Most people come to me because of a friends recommendation! They thank their friends for having a life they love!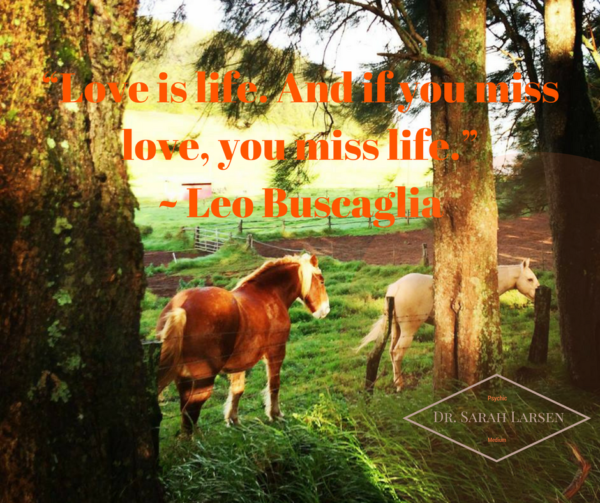 Business owners and consultants
Speakers and Lightworkers
Wellness practitioners
Lifestyle coaches
Therapists
Health professionals
Entertainment Professionals

Why You Are Drawn: 

To gain clarity and resolution around your health

To increase your manifesting abilities

To embrace and absorb your shadow self

To tap into consciousness and elevate your vibration and frequency

To develop a clearer connection to Source Energy within you

To integrate, transform, clear, and transmute all that is no longer serving you

You work and live at a thriving level

To develop & deepen your inherent psychic gifts and abilities

To clear and transform blocks and  clear beliefs that are not true or real

To know what you don't know and need to know

To gain clarity in your life  and your direction

To balance and align your  chakras

To clear your aura of negative thinking

To release dark, heavy energies/entities/way wards/spirits

To receive guidance for yourself clearly from guides/source

To open your receiving channels

You Feel Ready for:

Expansion

Clarity

Joy

Vibrancy

Lightness

Contentment

Connection

Open hearted unconditional Love

Clear connection to Source Energy

Ability to work at the next level

Clear use of their intuition and psychic abilities

Tools that help to remain clear and at their highest potential
You can make the best decisions for your future:
I AM A PSYCHIC: Psychic of the Year 2015!
I AM AN ENTREPRENEUR OF THE YEAR 2016!
You can create Miracles!
You can be, do and have it all!
Inquire about availability here: 424-757-4197
Benefits that are seen in the first session:
~Being prepared for the future!
~Increasing self-esteem and confidence through inner awareness
~Reaching a greater understanding of your own value and worth
~Understanding who you are.
~Discovering your own resources.
~Understand what motivates you.
~Becoming emotionally balanced in stressful situations.
~Learning to take criticism and use it to your advantage instead of internalizing.
COMMONLY ANSWERED QUESTIONS IN THE FIRST SESSION
"What is my biggest challenge keeping me from being truly happy?"
"What is my biggest obstacle to truly changing into the person I know I am meant to be?"
"What do I secretly – or genuinely – desire?"
"What is it that I really want different in my life?"
Get answers to these Questions and so much more.
All services can be in person, on the phone, or via Skype.

YOU DON"T HAVE TO STRUGGLE ANYMORE!
I AM A DOCTOR<3
I AM A PSYCHIC <3
I AM A VISIONARY!
I STAND FOR YOUR GREATNESS!
 Intuitive Session
I begin by addressing the area of concern that you present. This may be questions you have, connecting to source, or a specific medical condition.
During the session more than just an exchange of words and information takes place. Your connection to yourself and source is reestablished!
Spiritual Counseling Package
Spiritual counseling is a creative approach to connecting you with your inner knowing. It is a personalized program that utilizes ancient wisdom, intuitive feedback, and modern neuroscience for the ultimate transformation. It is a healing modality that facilitates living your everyday life to your fullest potential.
Organic Health Mastery (OHM)
Self-actualized people share certain characteristics. They are:
Spontaneous in taking action and making decisions
Interested in solving problems
Creative in work, family, social, and recreational pursuits
Close to other people – strong support network (but not a vast one)
Strong morality system
Objective perspective, without prejudice
Focused energy on one particular task: their calling or mission in life
Thank you from the bottom of my heart for allowing me to be of service.  SO Excited to meet the Genius in you! ~Dr. Sarah Larsen
Working with Dr. Sarah is an unusual experience because I have never met anyone so compassionate, nurturing, and supportive. Sarah is like your best friend, your teacher, and your cheerleader all rolled up into one warm bundle of love, which she showers on you constantly. Sarah helped me to see things in ways that I had never imagined, which supported me in the shifts that I was making and both my business and my personal life. I'm so grateful!
– Halle Eavelyn, Transformational Coach, and Tour Leader
"Sarah brought light to my mind and life. And has shown me my way, I always will be very thankful to her. Now I am writing this testimonial for thanking her and encouraging you. That you are as happy as me, what are you waiting for?"
~Gorka Oscoz Ocio, Vice President, PROHEALT S. L.  Spain
"Dr. Sarah Larsen is an amazing intuitive life coach palm reader and healer! She is precise caring compassionate and tuned in directly to source force."
~Tiffany Silver, Public speaker, Transformational Healer
"Your reading inspired me so much that I started focusing on using my healing abilities….Last night the opportunity arose and I'm going to become a practitioner of Theta Healing now!"
~Romon Govea Gomez, Story Producer, Junto Venture Productions
"It has been life transforming, a miracle really, I call her my psychic doctor. Working with Dr. Sarah is better than winning the lottery."
~Yvette Momet (424) 237-0207