Summer Solstice Celebration
June 20th 4 pm to 10 30 pm
Creative Chakra Spa
Park on the Southside of lot at the end of Washington Blvd. We will be the happy Bunch!
Most arriving at 6:30 pm for
Creative Chakra Yoga
founder Sandi West
Pot Luck – bring your most amazing dish!
Honoring Gemini Birthdays and the Strawberry Moon!
We also have the award winning movie: We Know Not What We Do – The Documentary Film screening and Question and Answer by Elizabeth Gaylynn Baker!
4 to 6 pm Free reading and Energy Healings:
Swaha Ron Holman: Siddha Medicine Show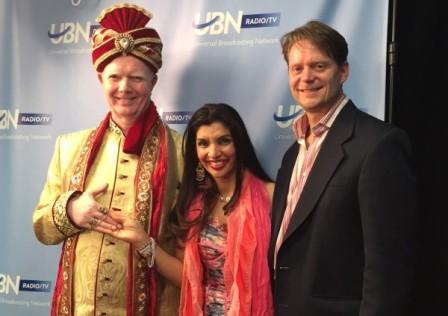 Greg Larsen: Heart activations
Monique Kleinfinger: Angel Card Readings
Dr. Sarah Larsen: 5 minute mini readings
Donna Obdyke: Higher Brain Living event invite and Reconnective Healing Session! Arriving at 6 30 pm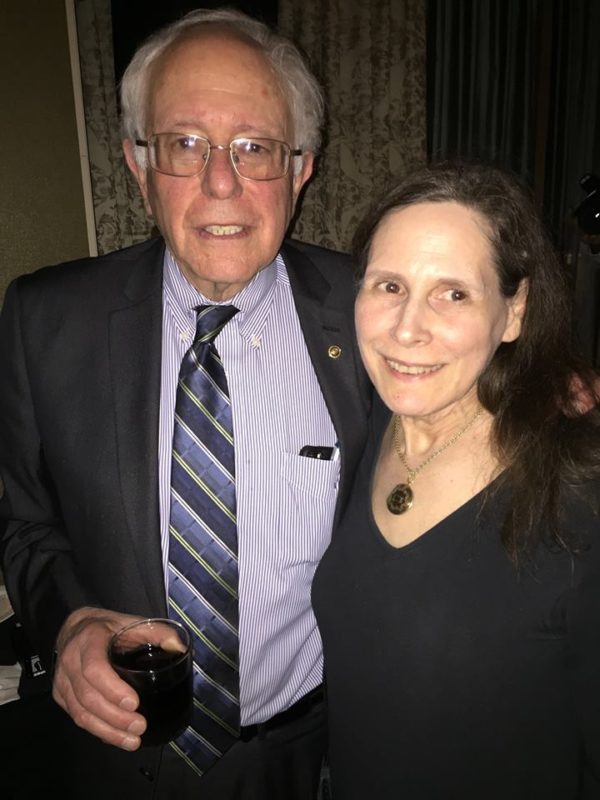 6:30 pm Sun Salutations and chakra yoga at the beach
Founder and owner of Creative Chakra Spa: Sandie West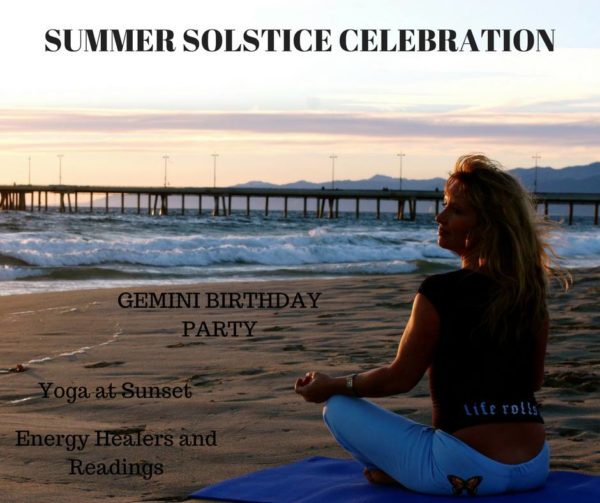 Amazing Massage by Creative Chakra staff available.
Swimming, bring your beach towel, your yoga mat, and Chair
Sunset Prayers and Solstice Ritual
Movie and Dinner: We know not what we do. Amazing Potluck. Catering by Meals by Marie
9:30 Questions and Answers with Elizabeth Gaylynn Baker
10:00 PM Birthday Cake
Throughout the event, we will have moments of honoring the Earth and the Rituals practiced throughout the world!
To join us RSVP: Drsarah@drsarahlarsen or 424 757 4197
To join us remotely from your home:
Make a list of everything you wish to manifest during the next six months.
Be complete — include things related to relationships, wealth, career, spiritually, mentally and physically especially factors like clarity, confidence, and fun.
After sunset, light a candle of your choice. Place a vase of flowers you like next to the candle.
Say aloud:
"I gather in the power of this day of greatest light and call in the guardians of fire, earth, air, and water to bring the last grace of power in light to manifest my desires in the coming harvest. I ask that this be
Read aloud your list
"I affirm that I am able and willing to allow these wishes to manifest and I participate in the miracle of
creation and with faith. So mote it be."
Allow the candle to burn until you go to sleep. Celebrate the energy of the evening in some way –play music, raise your celebration vibration, allow yourself some indulgence. Something that has you feeling abundant, joyous and provided for!
All of this for our Oneness, Goodness and for God!
Sponsors
Creative Chakra Spa
3401 Pacific Avenue 2A, Marina del Rey, CA 90292
Meals With Marie
One Hope Wine
Miracle Makers
Dr. Sarah Larsen
Donna Obdyke
————-
——-
 Miracle Makers Mastermind
Transform Your Energy Body for Success and
The Success Principles Mastermind Series
    Live Study Group and Mastermind
Mondays: Marina Del Rey, Ca. and Zoom
You will have a personal makeup time for classes you miss with Dr. Larsen
Please enjoy the audio of a recent class:
Audio Only-1 (53 MB):
https://zoom.us/recording/play/bjAOoR1udX0nyB_fMoL7vvvticCDGy80YqI-FFQP6_-bv_Lfqp5ixOErmTGn3SiJ
You will not miss out on what is meant for you! You have been missing what is possible for you!
You will heal your life! You will have greater success!
This mastermind is based what you need and draws on the teachings of Dr. Sarah's intuitive healing work.
Discover the world's most powerful principles guaranteed to give you everything you want out
of life!
In this 10-week course, we will look closely and follow the principles of Napolean Hill's concept
of a Mastermind!
You will be shown easy to follow steps to a healed, whole and blissful life! You will get a whole
NEW YOU! Step by step. Prosperity too! A new life! New Abilities! Yes, free your mind and the
rest will follow!
This is a group course offered by Miracle Makers! This opportunity isn't for everyone.
Just for those right for our community! You will have a tribe of Miracle Makers around you!
Read About the Miracle Maker's Experience!
"As each class goes by, it gets more exciting.  I feel like I'm going to jump out of my skin with information because it's like A-ha moments every five seconds!"
~ Alanna
"It has helped me slow myself down, it's helped me intuitively, emphatically so I don't get overloaded with everybody else's emotions.  It's helped me filter out, which is really, really good; it's helped me address many of my personal relationships, friendships, my interpersonal relationship with my parents, even at work where it's slowed me down so I don't
feel overwhelmed by everybody."
~ Cindy
"The shift is amazing.  My eyes are wide open, my heart…wide open, the love, the acceptance, the tapping into who I am, my

 birth of my purpose was developed in the Mastermind."
~ Marie

"I have been introduced to some of the most beautiful people in the world through knowing Dr. Sarah.  She just attracts people in her life that are miraculous and amazing!"
~ Mollyanne
"It's amazing, truly amazing. And I highly recommend, come next Monday, try it out, you won't believe.  Miracles will start to happen, things will open up, and it's going to be wonderful! Wonderful.  Try it!"
~ Monique
You will be guided step-by- step down a pathway for living your best life in a changing world.
Your principles and community building secrets give you the know-how to take advantage of
the opportunities all around you.
Transform Your Energy Body for Success and The Success Principles Mastermind
Series
You can move forward powerfully, successfully, and confidently in your own life.  Dr. Sarah's
full toolkit for intuitive healing will be at your disposal along with fun exercises and processes.
The Success Principles are powerful and effortless. Thousands of people from around the world
have used Jack Canfield's Success Principles to take greater responsibility for their lives and
success.  Now you can too!
You will transform:
Your health and success beliefs
How you experience miracles
The old cells to the new cells
Your relationship and friendships
How you share your gifts
Your life with an expanded life purpose
Your success and income set point
Mondays – starting May 8th in Marina Del Rey and concluding July 17th.
Location details will be provided upon registration.
The investment for this 10-week series is $1000.
Call Dr. Sarah Larsen 424-757- 4197
One top student in the Mastermind will receive an interview on Universal Broadcasting Network.
Are you ready to grow and develop?
Not only will you be guided by Dr. Sarah's infinite wisdom, but you will also be in a room full of
Masterminds who are making miracles happen in their life.
Join other like-minded people as we make this your time to take the next step and discover
what forgiveness really is. We are continuing our theme for 2017 of Activate your Genius.
Dr. John Demartini states Forgiveness is "Thanking the person or situation FOR GIVING you the
lesson and opportunity to learn and grow."
How does our mastermind work?
Napoleon Hill created the mastermind concept around 75 years ago with his book, "Think and
Grow Rich." A mastermind group is designed to help you navigate through challenges using the
collective intelligence of others.
A group of committed people meet for ten consecutive weeks and work daily for 70 days to
tackle blocks, challenges, and problems on one of your projects. We will lean on each other,
give advice, share connections and do business with each other when appropriate.
It's very much peer-to- peer mentoring, and if you are lucky enough to receive this invite to the
Miracle Makers Mastermind Group, you will most likely see a marked change in yourself and
your business.
Dr. Sarah Larsen shares her wisdom and experiences along with her immense knowledge on
how we can manifest the body, mind, and life we deserve! Join us!
The investment for this 10-week series is $1000.
This includes a beautiful, catered dinner each week provided by Marie Kovacs Espino of
WEEAT2LIVE.ORG
WeEat2Live.Org is the combined passions of a dedicated group of conscious professionals that
embrace the 'All For One & One For All' mindset. As a foundational resource, we are a
compassionate enterprise supporting companies who've taken action to feed the hungry, to
educate those who don't have healthy foods and to preserve our planet by lessening the effects
of excessive and unnecessary food waste.
Events follow this general format:
6:30 pm – Meet and Greet Time with Dr. Sarah to help you with challenges that arise during
the series.
7:00 pm – Intention and Meal
7:30 pm – Mastermind