Soaking Grains is a must!
Written on these pages for you!
Why to Soak Grains.
Why to eat Cooked Food.
Thrive Market.
Ayurvedic Fasting.
Kitchari from 5th Generation Ayurvedic teacher.
You'll be surprised by this! Fact number one:  So because of cooking, you get to be you! Big Brain making a lot of Connections!
Listen to the research of Suzana Herulano:
"So what is the human advantage? What is it that we have that no other animal has? My answer is that we have the largest number of neurons in the cerebral cortex, and I think that's the simplest explanation for our remarkable cognitive abilities. And what is it that we do that no other animal does, and which I believe was fundamental to allow us to reach that large, largest number of neurons in the cortex? In two words, we cook. No other animal cooks its food.

Only humans do. And I think that's how we got to become human.
Studying the human brain changed the way I think about food. I now look at my kitchen, and I bow to it, and I thank my ancestors for coming up with the invention that probably made us humans. Thank you very much. "
Suzana truly emphasizes how much less work your body has to do because receiving energy from food has been simplified by cooking!
She doesn't talk about grains or specific foods!
Many Other Researchers do!
Grain Brain has been a recent movement "throwing out the baby with the bath water!
Grains when soaked and properly treated and cooked can be medicine!
Ayurveda really emphasizes this concept of Eating for your Dosha!
Soaking grains is especially important if you want to maintain the best use of your brain!

Less time spent digesting food especially grains means more time growing, repairing, and recalling!
Grains include things such as beans, legumes, nuts and seeds.
Multiple research studies now demonstrate what traditional cooking practices have passed down generation to generation!
Soaked, softened and conditioned grains, beans, legumes, nuts and seeds can make cooking easier, add nutrition and variety to your diet.
This practice of soaking can also remove the antinutrients that are giving grains and "grain brain"a bad name!
When grains are not soaked they maybe full of– particularly phytates and enzyme inhibitors.
These antinurtients detract from their benefit to your body! When grains are not soaked, ideally six to eight hours, they:
Dr. Mercola states:
Grains contain anti-nutrients and lectins that can damage your gut, and humans did not consume them until relatively recently in biological time

We're often told that whole grains are healthy, but the high-fiber bran portion of grain — the part that makes it a whole grain — actually contains many of the anti-nutrients

There is a sizable body of scientific evidence showing that grains, as well as legumes, contain anti-nutrients that may increase intestinal permeability and cause leaky gut and associated symptoms
Grandmothers passed down  for generations recipes asking you for soaking ahead of time!
This soaking makes it much easier to actually cook and consume the foods such as oatmeal porridge, cakes and even breads.
These are good for us when using practices that call for  soaking grains or flour ahead of time.
Below is my favorite recipes for a rice and bean (legume) based dish.
I learned about the benefits of doing a cleanse early when I was in Medical School!
When you give your body a gentle rest from food, your body becomes better capable of everything it can do for you!
These foods should be prepared in a manner that maximizes nutrient density by mitigating the effects of these antinutrients.
Soaking grains overnight seems to be an effective!
What does it mean to soak grains?
The nutrition you find is locked inside by three main components, phytic acid, phytates, and phytase.
Phytic Acid: shaped like a snowflake, phytic acid acts like a locked storage container in grains and seeds.
It's found in the bran and germ portion and holds mainly phosphorus, but often times calcium, magnesium, iron and zinc too.
Phytates: the "glue" keeping these important minerals inside the storage container. If phytic acid is the locked container, phytates would be the lock itself.
Phytase: an enzyme that breaks down phytic acid. This would be the key to our lock.
How do we unlock the phytic acid and break free the vitamins and minerals so our bodies can use them?
We turn the key.
We activate the phytase when we soak the grains.
Soak, sprout, sour, and rinse your grains!
Focusing exclusively on traditional foods, all of the recipes featuring grains, beans and legumes at Nourished Kitchen call for either souring, soaking or sprouting.
A few recipes consistently pop up.  How do you effectively use the process of soaking grains, beans and legumes?
Do you need to soak almond flour? How do you find time to soak grains? Does phytic acid fight cancer?  Do you need to rinse your grains after soaking?
Soaking Grains: Top 5 Reader Questions Answered
——————————————————————————————————————————-
Wellness Cleanse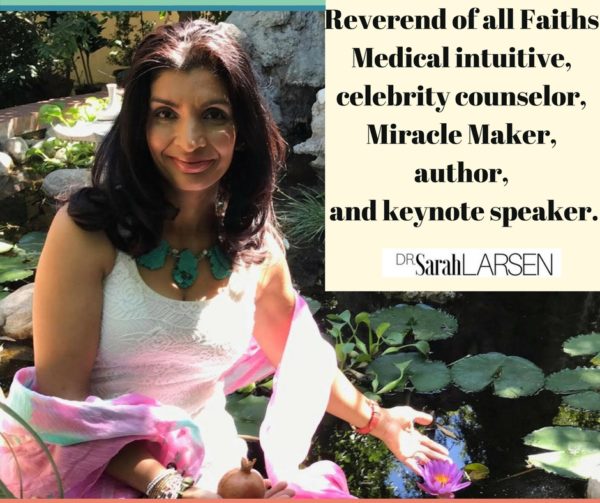 You may want to consider a fast if you are healthy and ready for the next level of awareness! Gandhi used to count his rice grains!
I am not recommending that for you, I recommend you be a little bit hunger!
You release spurts of Growth Hormone every time you are a little bit hungry! Your own growth hormone,  in your body, repairs you and helps you stay younger!
Just a little bit hungry is very good for you!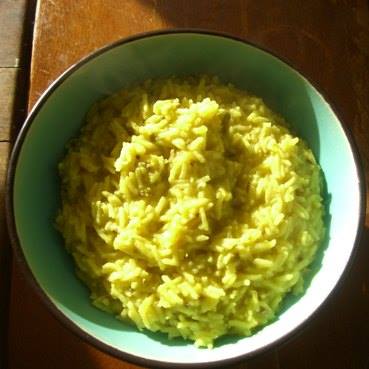 Fasting for Ayurvedic dosha alignment or for for spiritual reasons!
You may want to give your digestive tract a rest and so I do this fast quite often!
Be a little hungry and drink lots of water!
It creates a strong mind to do this cleanse! New Senses get activated when you are hungry!
It especially heals your reproductive organs and your lower chakras to be hungry!
My dear Indian Ayurvedic teacher taught me this and how to "fast" on Kitchari!
Research recommends a healthy person fast regularly!
A one-week food-based  Whole system "Fast" can be summed up in the following 5 easy steps:
Start a kitchari fast.(Kitchari means 2 grains soaked usually rice and beans.  Equal parts of each slow cooked with a lot of spices)
Avoid snacks. I generally try to avoid anything that is fried, flour based, and has sugar as an ingredient.
Sip hot water and detox tea in the morning and throughout the day. Hot lemon water is the best! Drink lots of water!
Do a daily self-massage with warm oil.  Oil you might eat or cook with!
Take 2 tablets of Triphala (or ½ teaspoon of powdered Triphala) at bedtime.This is made of 3 three fruits and is an herbal formula my teacher recommended to me! Three fruits include: Amalaki, Bibhitaki and Haritaki.Let yourself feel hungry before you eat.  Thus this fast delivers nutrient rich minerals to your system slow cooked for your body to absorb.  The best source of this Ayurvedic herb I believe is sold at a discount at Thrive Market!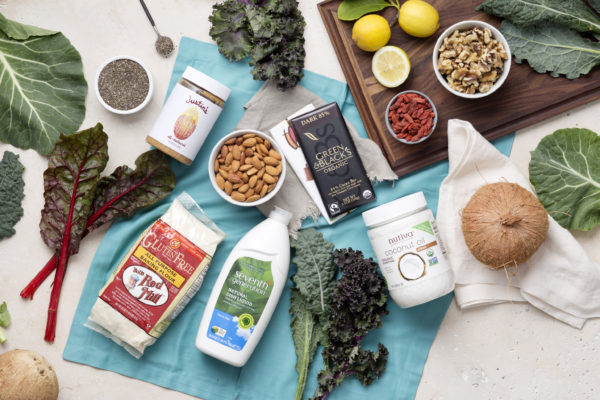 You can get Triphala and all dry goods delivered right to your door from my favorite company that delivers within United States!
Thrive Market
You get the goods for nearly 30 % off retail and make a difference on our planet!
Register for free to browse the Thrive Market catalog, see member savings, and receive 15% off your first purchase.
2. Start your trial
With your first purchase on Thrive Market, you'll start a free 30-day membership trial. See how much you save. Cancel any time.
3. Join the community
Join Thrive Market for just $59.95 and save on the world's best healthy products for a full year.
When you join, you are also sponsoring a free membership for a low-income family.
If you don't save more than $59.95 they will give back the difference!
You will love the people behind Thrive Market!
They are extraordinary!
My Indian Teacher's favorite recipe:
Collect:
1 cup of dry Organic Green Lentils
1 cup of dry Organic Red LentilsAll Washed 3 times in luke warm water, then soaked in a 4th batch of any temperature water over night!
 2 cups high quality Indian Basmati Rice (good Indian rice makes all the difference!)     Rinse
 8 to 10 cups water (more water will make it soupier)
you may need to add more water later!Soupier and soft makes this easy to digest and gives your body a rest!
6-7 cups assorted vegetables use the current seasons most "in season: veggies!Your body will become one with the nature and season around you!
Traditional is 2-3 tablespoons coconut oil organic and extra pure!
6-inch piece of fresh ginger root, minced or organic spice 3 tablespoons!
6-inch piece of fresh turmeric root mince or organic spice 3 tablespoons!
3 tablespoon cumin
3 tablespoon black mustard seeds
3 tablespoon fennel seeds
3 tablespoon mustard seeds
3 teaspoon ground coriander
2 tablespoon Himalayan pink sea salt (or regular sea salt)
3 bunches / 3 plus cups  of cilantro, parsley, mint or bitter herbs
Secrets to a wonderful Kit
Prep Ahead: Wash the  beans and soak them in water overnight for four to eight hours (this helps with digestion).
In a large skillet or wok, melt the coconut oil until it's in liquid form.
 Add seeds to the oil and slowly saute until you hear the seeds pop.
Quickly add the spices, ginger, rice and beans to the mix.
Coat the rice and beans with the spices and seeds
(important to do all these steps fairly quickly so you don't burn the spices).
Slowly add in the water.
Add the vegetables and lightly stir all the ingredients.
 Bring water to a boil.
Lower heat, cover and cook on low heat.
Stir in the salt at the very end.
 This recipes makes  4 days servings for one person.Melt a little more coconut oil over the top and garnish with cilantro.

Eat small amounts just to feel "not" starving!If you are a little bit hungry your mind will get a little bit sharper!