Events
Egyptian Gods- The Story of Power

Unlocking powerful Beliefs, Images and Group Channeling
This group experience of my recent trip to Egypt has 4 aims for you!





1.You will get the experience of the ultimate Egyptian adventure we were just on. 





2.You will have an intimate experience of your own from the 




pictures and images shared in Powerpoint and videos




about the wisdom written on the temple walls.





3.Food, oils, and statues and art that is the living history in this country. (Examples: Water from Abydos five patterns resembling the Flower of Life can be seen on one of the granite columns of the Temple of Osiris in Abydos, Egypt, also water blessed in the great Pryamid, and Water activated by Sekmet.! Oil used by Mary Magdalene to wash feet). 





4. You will get a channeling for you from thos

e that continue to communicate with me from this recent trip to Egypt.
Save your seat here!
https://www.eventbrite.com/e/egyptian-gods-the-story-of-power-tickets-16739451149?utm_campaign=new_event_email&utm_medium=email&utm_source=eb_email&utm_term=viewmyevent_button
Egyptian Gods- The Story of Power
Unlocking Powerful Beliefs, Images and Group Channeling
SAVE THE DATE JUNE 7th
~Messages from the Great Pyramid
~Miraculous principles that are alive in Egypt
~Ancients left behind a legacy of manifestation in perfect alignment with the cosmic blueprint
~hear the messages from the heart of great Sphinx
Join me to discover more about the Egyptian Gods and their Story of Power!
 JUNE 7th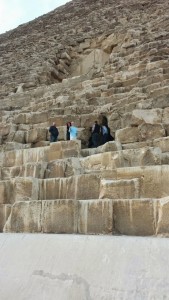 The Gateway Portal  1:30 pm
Few places on Earth embody the principle of the miraculous like Egypt.
 Ancients left behind a legacy of manifestation in perfect alignment with the cosmic blueprint held deep in the heart of creation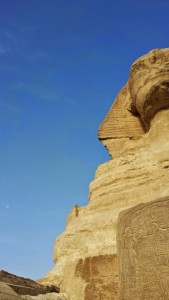 To Reserve your seat:
https://eventbrite.com/event/16739451149/
Questions to 424-757-9147
May 8th: Your Miraculous Mojo
The Miracle Manifestation Method Program
Your Miraculous Mojo
Please be on time as we have much to cover and don't want you to miss anything.
Overview:
  Your Miraculous Mojo
Who you are and why you are here now, The Nature of Your Reality, Resonance Creation, Growing (Rags to Riches)
Benefits you get from the Miracle Manifestation Method:
We will show you how to get what you want – the forms (relationship, house, job, car, etc.) as well as the functions (joy, happiness, love, and fulfillment.)
1. You will find out what you want. Only then can you have a sense of direction, exactly what to do and how to go towards your mundane goals, and simultaneously experiencing a sense of spiritual purpose and meaning in your life.
2. You will learn how to handle all kinds of reality situations around you, gaining confidence and power. You'll be able to connect with more powerful people, take advantage of more and greater opportunities, enjoying more success and happiness with a supportive network of peers.
3. You will be able to attract more love into your life, whether it is a special lover, or to heal ongoing relationships to allow more love to emerge through. You will learn how to receive pleasure, joy, love, friendships, and you will be able to love more. You will be OKAY –knowing you are a truly valuable and loveable person and celebrating your life and your truth.
4. You will be able to attract more money into your life. You'll feel more achievement, increase self esteem, receive more things of value to you. You'll have more fun, travel, vacations, and see more of the world as you become more of who you truly are, stretching and growing happily.
5. You won't worry about the future or stay up at night riddled with guilt or fears. You will feel a sense of security, safety, and rely upon the Universe as your friend supplying you with what you need and want.
6. You will be able to make better choices for yourself. You'll learn how to trust yourself more, ending those self-sabotaging "tapes."This enables you to receive better things, enjoy better outcomes, be more creative, and enjoy inner emotional freedom, growing through positive experiences.
7. You'll set up your lifestyle to suit you, and be more fun too. You'll have more time to do what you want, and enjoy BEING you. You'll feel fulfillment and
have more time with loved ones doing meaningful things. This satisfaction leads to happiness, which lifts to joy.
$119.97
Buy Tickets here
http://www.eventbrite.com/e/your-miraculous-mojo-tickets-16831380111?utm_campaign=201308&ref=esfb&utm_source=Facebookenivtefor001
Isn't it time for you to enjoy all of this like we do? Contact us 424 757 4197