Events
Reactivate your
Creative Ability and Creative Power
Thursday, Jan 29th
Please join  Stephen Fiske & Dr. Sarah Larsen
You may be blocked in your creativity if you have symptoms of: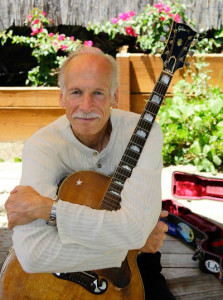 Obsessions & Addictions
Creative blocks
Impotence or Promiscuity
Guilt or Depression
Hormonal imbalances or Lower back pain
Kidney stones or Urinary problems
Gynecological issues or Prostate problems
Poor sense of taste
Self hate or Oversensitive
Frigid
Anger
We know what you are going through and we will help you release 
the energy in your body
This playshop will help you
govern your ability to express yourself
You will be guided to eliminate all of the above symptoms and learn steps to
speak your truth
hear and be heard on a deep level
express yourself clearly, honestly, and eloquently
have a rich creative life
manifest your personal essence in the physical world
purify for further spiritual development and access deeper levels of insight.
STEPHEN
LONGFELLOW
FISKE
is a multitalented individual whose dedication to peace, humanitarian, environmental and spiritual concerns has always found expression through his artistic pursuits. Since his first album release, Seeds of Peace, in 1980, through his current tenth CD, Basketball Scene, Stephen has established himself as an inspired performer and veteran poet/spokesman of the times. An award-winning singer/songwriter, Stephen has also authored the poetic & philosophical handbook, The Art of Peace, A Personal Manual on Peacemaking and Creativity (New Paradigm Books), now in its second printing. The Art of Peace also features 40 of Stephen's drawings. A long time student of peace and advocate of non-violence, Stephen was formerly the director of The Institute For Peace Studies and the coordinator of the Peacemakers Camps/Retreats of the l980's. Currently, Stephen is the producer of the annual Peace Sunday/Peace Fest event in Los Angeles and a coordinator of the Culture of Peace monthly educational series sponsored by the Unity-and Diversity World Council. A relative of the American poet Henry Wadsworth Longfellow, Stephen is a poet in his own right, giving expression and insights through his music, writings and presence wherever he goes.
More on his website:  http://www.stephenfiskemusic.com/
Please save your seat for this: 424-757-4197
6: 30 pm Potluck
7 30 pm Playshop
Please dress comfortably and bring your favorite art supplies
,,,,,,,,,,,,,,,,,,,,,,,,,,,,,,,,,,,,,,,,,,,,,,,,,,,,,,,,,,,,,,,,,,,,,,,,,,,,,,,,,,,,,,,,,,,,,,,,,,,,,,,,,,,,,,,,,,,,,,,,,,,,,,,,,,,,,,,,,,,,,,,,,,,,,,,,,,,,,,,,,,,,,,,,,,,,,,,,,,,,,,,,,,,,,,,,,,,,,,,,,,,,,,,,,,,,,,,,,,,,,,,,,,,,,,,,,,,,,,,,,,,,,,,,,,,,,,,,,,,,,,,,,,,,,,,,,,,,,,,,,,,,,,,,,,,,,,,,,,,,,,,,,,,,,,,,,,,,,,,,,,,,,,,,,,,,,,,,,,,,,,,,,,,,,,,,,,,,,,,,,,,,,,,,,,,,,,,,,,,,,,,,,,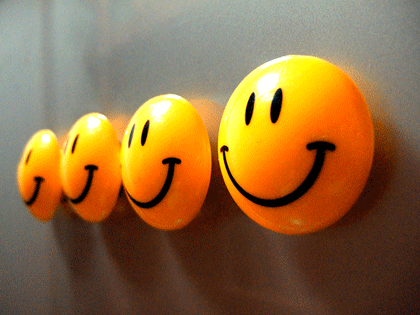 Like Minded Souls Teaching
January 31, 2015 — 9 Teachings 20 min Each- 9:00AM –Noon
Gathering of Like Minded Souls & Pot Luck –
1:00PM-5:00PM
The Holman Group – 9451 Corbin Ave, Suite 100 Northridge, CA 91324
We thought it might be Fun to Organize some teachings before the Gathering of Like Minded Souls so that many of our Spiritual brothers and sisters can teach, be recognized and have Fun with each other. So we decided to organize nine (9) 20 minute teachings.

If you want to attend w/o teaching $27; $ goes to Papa Bogar Projects. A Gathering of Like Minded Souls Satsung & Pot Luck, 1-5PM Jan 31, 2015, follows the Sat Teaching & Sunday Feb 1, 2015 – 1:00PM – 5:00PM Pot Luck & Satsung.

If you want to Teach on March 14, 2015 send in you topic and three pullet points & Swaha will put you on the March 14, 2015 Schedule!
9:00AM – The Principles of Happiness – Jennifer Elizabeth Masters
Permanent Happiness is possible – and Available to you right now.
Changing Your Perspective is Key to your Happiness
The Universe is always and in every way working FOR you. 
9:20AM – Love juju – with Trisha Eastman
Living Inn the Heart
Heart Expansion Technique
Heart Clearing Technique
9:40AM – Self Acceptance – with Hugo
Today's society.  
 Distractions and their side effects.  
 Self-Acceptance Exercise
10:00AM – Dimensions of Colors – with Erica Mercado
Color – all the various meanings and the effects on a daily lives
Adding color to your home to support you on multiple levels
Learn how to "read" a colorful painting to help you shift into a new perspective
10:20AM – Introduction to Esoteric Buddhist Meditation – Douglas Sutton, Buddhist Monk
Learn and Practice Esoteric Meditation
How Esoteric Practices Can Help You
10:40AM The Joy of Chanting!  – Ginger de Paris
Relaxing and healing aspect of chanting  
Openness of the heart to receive the joy or bliss from Above 
We will  Chant together with Indian harmonium     
11:00AM – Greg Larsen Return to the Heart 3-step process
get clear
get motivated
get started on the path toward achieving your heart's goals.
11:20AM   NLP Intro to the Unconscious Mind – SwahaRon
As you Begin to Expect—See That that Can Be Begins to Be, Now1
Inn the Power, the Spoken Word that Can Trigger, Does!
The Bear Inn the Woods Bears It All Before you Begin to Be!
11:40AM   Dr. Sarah Larsen Channeling Navigating 2015!
1. Love is your beginning.
Love is your motivation.
3. Love is your destiny.
Ron Holman & Dr. SARAH LARSEN
ORMUS COLLECTION WITH RON HOLMAN
Full Moon Ormus Collection: It takes 1.5 Hours only
Siddha Medicine
If your grace guides you here please join us! 818-298-6100
More about ORMUS below
……………………………………………………………………………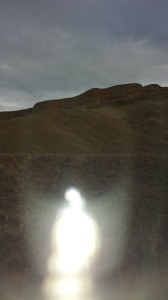 KAME SIMI & EXISting Knowledge Ceremony
Feb 12, 2015
6 30 Potluck
7 30 Ceremony
Meet a crystal Skull, Mayan Elder
http://www.reviveolution.net/
www.thepyramidcenter.org
……………………………………………………………………………
Sacred Healing Practices of Ancient Greeks, Egyptians and Indians
1. Who were the Healers and what were their practices?
2. The Ancient Mediterranean Practice of Dream Healing
3. The Ancient Chakra System explained
How to become an Intuitive Palm Reader :
1. Clear & Consecrate before each reading.
2. Shut down other programs for distraction free readings.
3. Tune into your intuition and guides for selecting lines & interpreting meaning.
Speak to  your ancestors
1. Connection to the family's big secret and gift
2. Designing two way communication on the daily
3. What is yours & what is your ancestors
Angels Among Us –
Improve your communication with celestial beings
  How to discern true from false guidance
Learn how to read Angel Cards
,,,,,,,,,,,,,,,,,,,,,,,,,,,,,,,,,,,,,,,,,,,,,,,,,,,,,,,,,,,,,,,,,,,,,,,,,,,,,,,,,,,,,,,,,,,,,,,,,,,,
Being with you is the best present ever!
please connect on
…………………………………………………………………………….
Greg Larsen is traveling to NORWAY in
June 2015
NORWAY !
Greg Larsen will travel to Norway to plant a Crystal Earth Seed in Oslo, Norway.
Crystal Earth Seeds amplify the Earth's Energy!
The power of Norway's land has influenced the country making it one of the most progressive and happy in the world. The power of the Earth energy in this region is reflected in amazing natural wonders including expansive mountain ranges, waterfalls, nature reserves and crystal clear beaches.
During the Norwegian summer season, the sun never sets north of the Arctic Circle. 24 hours of daylight gives the flora and fauna along the coast an energy boost. The phenomenon is caused by the tilt in the Earth´s axis – an imaginary line through the planet between the north and south poles around which it rotates. As the Earth orbits the Sun, the tilt makes the North Pole face towards the Sun in summer (keeping it in sunlight even as the Earth spins) and away from it in winter (keeping it dark). Hence the continuous sunlight during the summer.
Help support Greg on this awesome journey to enliven Mother Earth's grid and create a global awakening on this beautiful planet!
Donate: (A donation of any value can be given using this button. Thanks so much for your support)
————————————————————————————
Thank you for your contribution!
https://pd102.infusionsoft.com/app/storeFront/showProductDetail?productId=275
ORMUS
Mono-atomic elements, also known as ORMUS (Orbitally Rearranged Molecules of Unusual Size) are a group of molecules that could be classified as 'pre-metals' and have the ability to correct DNA among other amazing properties.
ORMUS or ORMEs have also been called white gold, manna, the philosopher's stone, monoatomic gold, m-state and microclusters. These molecules exist in a state that is pre-metal, meaning they are not the metals – gold, silver, platinum, etc. – but are instead 'folded' and could open up into these elements if stimulated in a certain way.
Discovered by Einstein in the 1920?s and again by David Hudson, an Arizona farmer, in
the 1970?s, these monoatomic elements are thought to be "10,000 times more abundant than their metallic counterparts."
They claimed that it perfects the cells of the body. Bristol-Myers-Squib research shows that this material inter-reacts with DNA, correcting the DNA. All the carcinogenic damage, all the radiation damage, all is corrected from these elements in the presence of the cell. They don't chemically inter-react with it, they just correct the DNA.
This is not an anti-anything. This is not anti-AIDS. This is not anti-cancer. This is pro-life. It literally is the spirit. The material is not here to cure AIDS. The material is not here to cure cancer. The material is here to perfect our bodies.
It makes our bodies be in the state they are supposed to be in. It is our own immune system that fights and cures the disease. If you can correct your DNA at every cell in your body. If you can correct the damage that's been done that brought about the cancer, if you can correct the damage that has been brought about by the virus; the AIDS, you literally will become a perfected being. You will return back to the original healthy state you were meant to be in.
Read more here: http://guardianlv.com/
ORMUS molecules are what are being referred to as 'consciousness elements' as they have the potential to increase our level of conscious awareness as we interact with the world and beyond.
Not only do ORMUS gold elements cause DNA correction simply through exposure, they enhance the intent of the consumer to the point where that which we might call 'super human abilities' (Super human abilities are called Siddhis and are qualities express by Siddhas.) could be realized – such as telepathy, levitation and more!
Swaha Dr. Ron Holman and Dr. Sarah Larsen have been graced with wisdom and tools they intend to share with you!
If your Grace guides you here you will connect with
Maha Siddha Alchemy and Magic
Maha Siddhas are perfected being that have dissolved the self-created distinctions between the body and the soul/consciousness. Discerning from Mother Nature the Maha Siddha Bogar has given Navapashanam, Maha Siddha Herbs, Sapphire and Pearl Basmam-medicinal ash.
Navapashanam is the source of the "fountain of Youth" legends.
Everyone in attendance will be offered Navapashanam Holy Water, sample of Ormus Navapashanam Elixir, Maha Siddha Basmams and Herbs for those that say 'Yes' without Questions.
Swaha Dr Ron Holman is an Ambassador of Maha Siddha Alchemy. Traveling the World since 1995, Dr. Ron sought the secret to spontaneous remission of disease, to bring home to his lifelong partner, Linda
who was diagnosed with a terminal Illness and sent home to die with no cure and "given" less than 6 months to live that year. Swaha Ron has learned from every teacher, spiritual leader, and every modality that could help him and his wife.
Join us 818-298-6100 for more details!
—————————————————————————————————-
I hope you know I love you, appreciate you and know you are doing your best as am I!
We are ever better together!
Begins at 6:30PM with a Potluck Outside in the Patio
Deep Discussion & Experience 7:30 to 9:30PM

Personal Development for
Extraordinary People
a Weekly Thursday Workshop Series withSarah Larsen, M.D. (a featured on-location practitioner at The GATEWAY offering 1-on-1 sessions. For appts call 424 * 903 * 6633)
~ All About Being Healthy, Wealthy and Wise ~
Join Dr. Sarah for a course designed to help you grow to your full potential.  Each week you will be guided to discover more of who you truly are and live your life purpose.  Each class inspiring you to feel more connected, motivated and happier.  This ongoing workshop series will help you shed disempowering thought, relationships and build a network of loving support; teaching you how to achieve lasting fulfillment doing what you love! In this class you will experience videos, exercises and insights that will encourage you and give you a new set of tools for your life.
"You aren't here to struggle and suffer.  You're here to express and share your creative gifts, to give and receive love and to be happy."
Participation is By $20 Donation or Energy Exchange, No One Turned Away
Questions to Dr. Sarah Larsen at hellodrsarah [@] gmail [.] com
or 424 ~ 903 ~ 6633
—————————————————————————————————-
Listen to Dr. Sarah on Divine Love Talk with Dr. Parthinia Grant
Tune in to Divine Love Talk with Dr. Parthenia Grant and her co-hosts, Dr. Sarah Larsen, M.D. and Kim Michaels, author and spiritual leader on
Mondays 10 am-11 am Pacific Time on CRN Channels (with over 25 million subscribers world wide) 1 and 2 where you will learn secrets to Longevity and health; ways to move into Oneness: discover powerful tools to gain Victory over self sabotage, and get Enlightened about relationships.  To watch podcasts of previous shows, go to http://www.youtube.com/user/divinelovetalkcrn.
To listen live during the broadcast, log on to www.CRNtalk.com, then scroll to Monday's shows and click on Divine Love Talk Mondays at 10 am. Watch Divine Love talk Videos!
Dr. Sarah is a co host on health and wellness related issues.
For complete details: http://crntalk.com/divinelovetalk
9 Teachers 9 Teaching 20 Min each 
- $27
The Holman Group 9451 Corbin Ave, Suite 100
Northridge, CA 91324 – Gate Code #5678
Jan 31st  at 9:00AM – Noon – Come
Teach and Attend for Free – Come and Attend without Teaching $27 Then Gathering of Like Minded Souls after Teaching Saturday Jan 31st
1:00PM to 5:00PM
 – Pot Luck, Satsung and Distribution of Maha Siddha Alchemy-Please leave pets at home, children welcome.
Your Invited