Events
Reactivate your
Creative Ability and Creative Power
Thursday, Jan 29th
Please join  Stephen Fiske & Dr. Sarah Larsen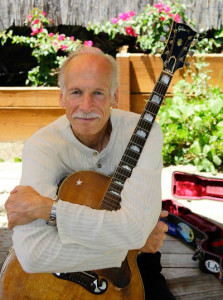 You may be blocked in your creativity if you have symptoms of:
Obsessions & Addictions
Creative blocks
Impotence or Promiscuity
Guilt or Depression
Hormonal imbalances or Lower back pain
Kidney stones or Urinary problems
Gynecological issues or Prostate problems
Poor sense of taste
Self hate or Oversensitive
Frigid
Anger
We know what you are going through and we will help you release 
the energy in your body
This playshop will help you
govern your ability to express yourself
You will be guided to eliminate all of the above symptoms and learn steps to
speak your truth
hear and be heard on a deep level
express yourself clearly, honestly, and eloquently
have a rich creative life
manifest your personal essence in the physical world
purify for further spiritual development and access deeper levels of insight.
STEPHEN
LONGFELLOW
FISKE
is a multitalented individual whose dedication to peace, humanitarian, environmental and spiritual concerns has always found expression through his artistic pursuits. Since his first album release, Seeds of Peace, in 1980, through his current tenth CD, Basketball Scene, Stephen has established himself as an inspired performer and veteran poet/spokesman of the times. An award-winning singer/songwriter, Stephen has also authored the poetic & philosophical handbook, The Art of Peace, A Personal Manual on Peacemaking and Creativity (New Paradigm Books), now in its second printing. The Art of Peace also features 40 of Stephen's drawings. A long time student of peace and advocate of non-violence, Stephen was formerly the director of The Institute For Peace Studies and the coordinator of the Peacemakers Camps/Retreats of the l980's. Currently, Stephen is the producer of the annual Peace Sunday/Peace Fest event in Los Angeles and a coordinator of the Culture of Peace monthly educational series sponsored by the Unity-and Diversity World Council. A relative of the American poet Henry Wadsworth Longfellow, Stephen is a poet in his own right, giving expression and insights through his music, writings and presence wherever he goes.
More on his website:  http://www.stephenfiskemusic.com/
Please save your seat for this: 424-757-4197
………………………………………………………………………………………………………………………………
Writer's Workshop
Gali Kronenberg & Dr. Sarah Larsen
Are you a writer with a great book idea with a strong desire to be published?
Do you just need the insider scoop on how to perfect and publish your book?
Do you want to be just write and get your blog and social media handled at the same time?
Do you want to be self disciplined to get your posts, blogs and book done?
Dr. Larsen is working with award writer Gali Kronenberg and has convinced him to teach this class.
You'll have all of the wisdom she is gaining plus Dr. Larsen completed a workshop with Tracy Reid at Hay House (Oct 2014).
She will share all she learned there and a take home handout of resources!
This is YOUR chance to secure the wisdom that other's have paid $10,000 to $100,000 in advance for help.
This class will fill you into how to publish a best selling book, write great articles for Huffington post and Newspapers and get engagement on your social media post!
She has several articles and chapters in various books!

The Writer's Workshop will give you the combined wisdom of more than 50 years of writing and publishing experience in this information-packed session, and intro to advanced writer's workshops.
Gali Kronenberg | http://www.bygali.com/ | Los Angeles
is a writer, editor and book coach with a talent for helping people uncover the heart of their stories. His gift for mentoring writers has helped more than 100 clients to publish their nonfiction books, essays, articles, academic papers and memoirs.
His clients' books have sold for six-figures to Random House and HarperCollins, were lauded in The New York Times and ranked in Amazon's Top 10 in the U.S., U.K. and France.
He is the editor of The Screenwriter's Fairy Tale, Something Startling Happens and Queen of the Oddballs, among other best-selling books.
Gali wrote the authorized biography of a former European Prime Minister and has helped a global clientele—a nonprofit in India, a U.S. retail mogul, an Art Basel curator in Switzerland—as well as numerous spiritual teachers, therapists, academics and doctors to put their ideas on paper and see their work published.
After earning his MA at Columbia University, Gali worked as a reporter and columnist at the Los Angeles Times. He also worked as a reporter at The San Diego Union and The Sarasota Herald-Tribune. He leads creative writing workshops and has helped scores of students cultivate a "habit of art" and publish their work.
A versatile writer, Gali has penned articles on the violence in Tiananmen Square in Beijing; the keynote address for a CEO at Macworld in San Francisco; and a speech for a Prime Minister on the Balkan crisis for a conference in Moscow. A former Mandarin Chinese and French interpreter, Gali has a passion for languages and storytelling.
His studies and writing have sent him abroad to live in China, France, Israel and India. Gali draws on the best tools of journalism, screenwriting and creative nonfiction to craft clear and compelling stories. A student of meditation and mindfulness, Gali brings heart and insight to his work as well as a powerful desire to see his clients flourish.
2503 S Barrington Ave 90064, Los Angeles, CA (edit map)
Begins at 6:30PM with a Potluck Outside in the Patio
Deep Discussion & Experience 7:30 to 9:30PM
Personal Development
for
Extraordinary People
a Weekly Thursday Workshop Series
with
Sarah Larsen, M.D.