Events
8/21/14
Palm Reading Class for Purpose
The Gateway 7:30 pm with Dr. Sarah Larsen
2511 S Barrington Ave
West La, CA, 90064
Everyone gets a mini group reading at the end of class!
Sign in with Daniela as soon as you get here for potluck at 6:30.
Palms read in order on sign in sheet!
—————————————————————————————————-
8/28/14
Body Class with Trout and Dr. Sarah Larsen
Begins at 6:30PM with a Potluck (free) Outside in the Patio
Deep Discussion & Experience 7:30 to 9:30PM ($20)

Personal Development for Extraordinary People
a Weekly Thursday Workshop Series with
Sarah Larsen, M.D.
~ All About Being Healthy, Wealthy and Wise ~
Join Dr. Sarah for a course designed to help you grow to your full potential.
—————————————————————————————————-
Dr. Sarah Larsen invite you to:
Eye of Horus New Moon Ceremony
Many ancient secrets and mysteries were revealed  in our recent  mystery school initiation and
activation  in Egypt!
We are watching our dreams come true and we want that for you also!
Do you want to further activate your ability to manifest, create and complete your vision?
We know how to work with the elements of nature and celestial beings to let have the best possible
outcome in the areas that matter most!
We want for you to have, what we have and we can make your day dreams come true!
Please call me 424-903-6633 to ensure your spot.
The Eye of Horus is an ancient Egyptian  symbol of protection, royal power and good health
Horus
Horus was the ancient Egyptian sky god who was usually depicted as a falcon.
 His right eye was associated with the sun god, Ra.
The eye symbol represents the marking around the eye of the falcon, including the "teardrop" marking sometimes found below the eye.
The mirror image, or left eye, sometimes represented the moon and the god Djehuti (Thoth).
The New Moon
The New Moon is a magical time of beginnings, when you can recharge goals, or set new ones.
In one myth, when Set and Horus were fighting for the throne after Osiris's death, Set gouged out Horus's left eye.
The majority of the eye was restored by either Hathor or Thoth (with the last portion possibly being supplied magically).
When Horus's eye was recovered, he offered it to his father, Osiris, in hopes of restoring his life.
Hence, the eye of Horus was often used to symbolise sacrifice, healing, restoration, and protection.
The beginning of the lunar cycle was considered to be the new moon, and it ended with the moment of the full Moon.
Ceremony
Ceremonies bring meaning to our lives by "charging" an intention with power.
We're always setting intentions, and this is a way to do it in a more conscious way.
—————————————————————————————————-
ORMUS COLLECTION WITH RON HOLMAN
AND DR. SARAH LARSEN August full moon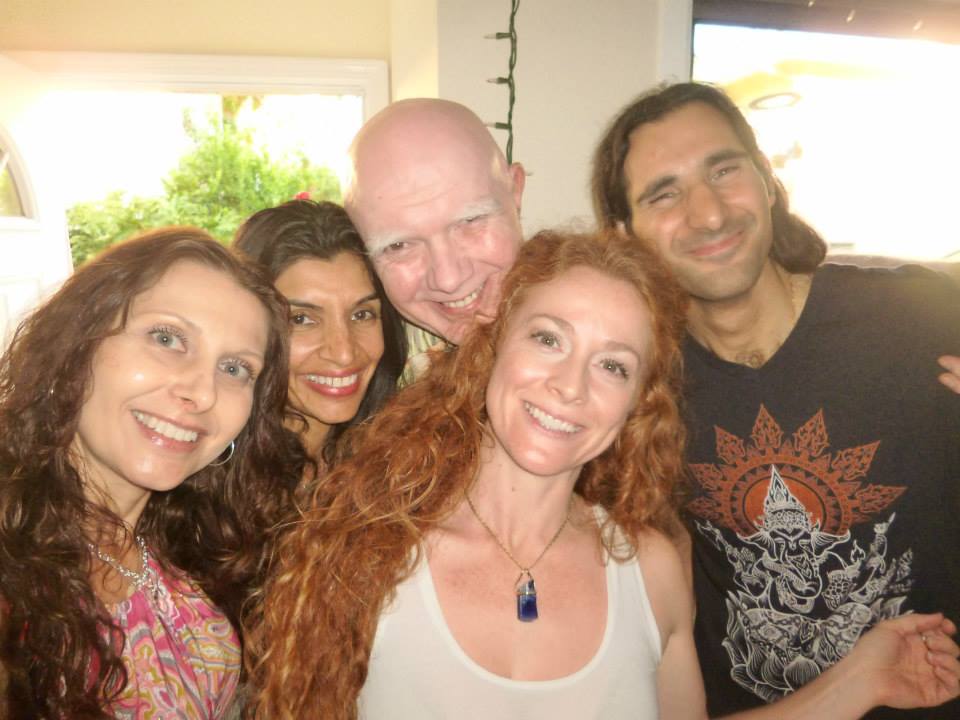 If your grace guides you here please join us! 818-298-6100
ORMUS
Mono-atomic elements, also known as ORMUS (Orbitally Rearranged Molecules of Unusual Size) are a group of molecules that could be classified as 'pre-metals' and have the ability to correct DNA among other amazing properties.
ORMUS or ORMEs have also been called white gold, manna, the philosopher's stone, monoatomic gold, m-state and microclusters. These molecules exist in a state that is pre-metal, meaning they are not the metals – gold, silver, platinum, etc. – but are instead 'folded' and could open up into these elements if stimulated in a certain way.
Discovered by Einstein in the 1920?s and again by David Hudson, an Arizona farmer, in
the 1970?s, these monoatomic elements are thought to be "10,000 times more abundant than their metallic counterparts."
They claimed that it perfects the cells of the body. Bristol-Myers-Squib research shows that this material inter-reacts with DNA, correcting the DNA. All the carcinogenic damage, all the radiation damage, all is corrected from these elements in the presence of the cell. They don't chemically inter-react with it, they just correct the DNA.
This is not an anti-anything. This is not anti-AIDS. This is not anti-cancer. This is pro-life. It literally is the spirit. The material is not here to cure AIDS. The material is not here to cure cancer. The material is here to perfect our bodies.
It makes our bodies be in the state they are supposed to be in. It is our own immune system that fights and cures the disease. If you can correct your DNA at every cell in your body. If you can correct the damage that's been done that brought about the cancer, if you can correct the damage that has been brought about by the virus; the AIDS, you literally will become a perfected being. You will return back to the original healthy state you were meant to be in.
Read more here: http://guardianlv.com/
ORMUS molecules are what are being referred to as 'consciousness elements' as they have the potential to increase our level of conscious awareness as we interact with the world and beyond.
Not only do ORMUS gold elements cause DNA correction simply through exposure, they enhance the intent of the consumer to the point where that which we might call 'super human abilities' (Super human abilities are called Siddhis and are qualities express by Siddhas.) could be realized – such as telepathy, levitation and more!
Swaha Dr. Ron Holman and Dr. Sarah Larsen have been graced with wisdom and tools they intend to share with you!
If your Grace guides you here you will connect with
Maha Siddha Alchemy and Magic
Maha Siddhas are perfected being that have dissolved the self-created distinctions between the body and the soul/consciousness. Discerning from Mother Nature the Maha Siddha Bogar has given Navapashanam, Maha Siddha Herbs, Sapphire and Pearl Basmam-medicinal ash.
Navapashanam is the source of the "fountain of Youth" legends.
Everyone in attendance will be offered Navapashanam Holy Water, sample of Ormus Navapashanam Elixir, Maha Siddha Basmams and Herbs for those that say 'Yes' without Questions.
Swaha Dr Ron Holman is an Ambassador of Maha Siddha Alchemy. Traveling the World since 1995, Dr. Ron sought the secret to spontaneous remission of disease, to bring home to his lifelong partner, Linda
who was diagnosed with a terminal Illness and sent home to die with no cure and "given" less than 6 months to live that year. Swaha Ron has learned from every teacher, spiritual leader, and every modality that could help him and his wife.
Join us 818-298-6100 for more details!
—————————————————————————————————-
Learn How to Read Your Palm | Making the Odds in Your Favor
Know How to Read to Create Your Best Life Possible
Thursday, August 21st, 2014
Price: $20.00/per person
Are you ready to be more of who you are?
Ready to empower your wholeness?
Do you want to know how to get out of your own way?
Are you ready to know the evolutionary signs, signals and symbols that are in your hands to discover the best path for you and to anchor your best possible life?
Everyone that comes to this class get's a mini Palm Reading from Dr. Sarah Larsen!
You may ask specific questions about your hands in your mini Reading!
You can read your palms and the palms of others based on what you learn in this class!
Embrace and learn:
~Your Soul's purpose
~Know about your ability to love and be loved
~How to express yourself to create prosperity
~How to focus to create healing and balance
~How to create joy in your life
~To manifest the life of your dreams
~Remember why you came to this life
~To know all that is possible for you
~Learn your own powers of discernment
~Activation of the promises you made before entering your    body
Begins at 6:30PM with a Potluck Outside in the Patio
Deep Discussion & Experience 7:30 to 9:30PM
Personal Development for
Extraordinary People
a Weekly Thursday Workshop Series
with
Sarah Larsen, M.D.
 (
a featured on-location practitioner at The GATEWAY offering 1-on-1 sessions
. For appts call 424 * 903 * 6633)
~ All About Being Healthy, Wealthy and Wise ~
Join Dr. Sarah for a course designed to 
help you grow to your full potential
.  Each week you will be guided to discover more of who you truly are and live your life purpose.  Each class inspiring you to feel more connected, motivated and happier.  This ongoing workshop series will help you shed disempowering thought, relationships and build a network of loving support; teaching you how to achieve lasting fulfillment doing what you love! In this class you will experience videos, exercises and insights that will encourage you and give you a new set of tools for your life.
"You aren't here to struggle and suffer.  You're here to express and share your creative gifts, to give and receive love and to be happy."
Participation is By $20 Donation or Energy Exchange, No One Turned Away
Questions
 to Dr. Sarah Larsen at 
hellodrsarah [@] gmail [.] com
or 424 ~ 903 ~ 6633
—————————————————————————————————-
Listen to Dr. Sarah on Divine Love Talk with Dr. Parthinia Grant
Tune in to Divine Love Talk with Dr. Parthenia Grant and her co-hosts, Dr. Sarah Larsen, M.D. and Kim Michaels, author and spiritual leader on
Mondays 10 am-11 am Pacific Time on CRN Channels (with over 25 million subscribers world wide) 1 and 2 where you will learn secrets to Longevity and health; ways to move into Oneness: discover powerful tools to gain Victory over self sabotage, and get Enlightened about relationships.  To watch podcasts of previous shows, go to http://www.youtube.com/user/divinelovetalkcrn.
To listen live during the broadcast, log on to www.CRNtalk.com, then scroll to Monday's shows and click on Divine Love Talk Mondays at 10 am. Watch Divine Love talk Videos!
Dr. Sarah is a co host on health and wellness related issues.
For complete details: http://crntalk.com/divinelovetalk