Events
Egyptian Gods – The Story of Power

Unlocking Powerful Beliefs, Images of Initiation, and Group Channeling
This group experience of Dr. Sarah's recent trip to Egypt has 4 aims for you!





1. You will get the experience of the ultimate Egyptian adventure. 





2. You will have an intimate experience of your own from the 

pictures and images shared in Powerpoint and videos 

about the wisdom written on the temple walls.





3. Food, oils, and statues and art that are the living history in this country. (Examples: Water from Abydos – the patterns resembling the Flower of Life can be seen on one of the granite columns of the Temple of Osiris in Abydos – also water blessed in the great Pyramid, and Water activated by Sekmet! Oil used by Mary Magdalene to wash feet of Jesus). 





4. You will get a channeling for you from thos

e that continue to communicate with me from this recent trip to Egypt.
Egyptian Gods- The Story of Power
~Messages from the Great Pyramid
~Miraculous principles that are alive in Egypt
~Ancients left behind a legacy of manifestation in perfect alignment with the cosmic blueprint
~hear the messages from the heart of the great Sphinx
Join Dr. Sarah to discover more about the Egyptian Gods and their Story of Power!
 JUNE 7th
WIZNU
724 S. Spring Street, #703
Los Angles, CA 90014
1:30 pm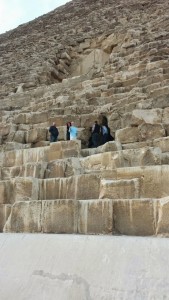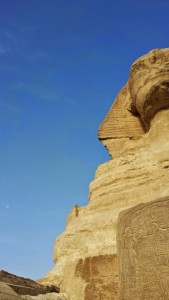 Few places on Earth embody the principle of the miraculous like Egypt.
 The Ancients left behind a legacy of manifestation in perfect alignment with the cosmic blueprint held deep in the heart of creation
To Reserve your seat click here:
Questions to 424-757-9147
——————————————————————————————————————————–
Dream Body Summit

You're Invited To The Dream Body Live Summit! For FREE!
"Dream Body" expert Ruba Zanaid invited me to present at this 11-day virtual summit and interview series, starting May 14th, for an event where over 20 experts in health, fitness, motivation, and limiting belief elimination will show you how to overcome the roadblocks that stand between you and your dream body.
The practical information we're going to share with you at this free summit is invaluable.
My interview will be aired May 16th!
From diet strategies to actionable ways to increase your motivation and embrace challenges – it's clear that this is rapidly becoming one of the most exciting events that I'll participate in this year.
During this 11 day event, I'm going to join a group of health, wellness and motivation experts who are ready to show you how to eliminate the roadblocks that keep you from a vibrant, fit at goal weight, full of energy body! For FREE!
Listen to our actionable strategies, get inspired from the success stories of our own clients, and discover a world where the challenges that hold you back now are no longer a struggle!
>>>>> Click here now to learn more and register for free:  http://dreambodysummitlive.com/sarah
The most exciting part about The Dream Body Live Summit is that I can extend an invitation so you can attend for free!
There are very few places you'll be able to have access to the quantity and quality of information and techniques that will immediately put you on the path to a dream body and to a process of overcoming obstacles that you can apply in all areas of your life.
>>>>> Click here to register for free today! http://dreambodysummitlive.com/sarah
Don't miss this chance to discover your dream body!