Events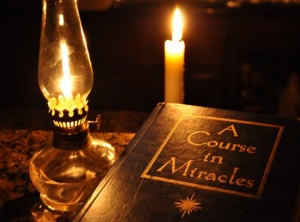 Thursday, December 4
7:30pm – 10:30pm
$20 Donation – plus join us for a pot luck social just before from 6:30pm – 7:30pm
The Gateway Portal – 2511 S. Barrington Ave, Suite 100 – West Los Angeles, CA 90064
The first edition of A Course in Miracles, a self-study spiritual thought system was published in late 1975. Initial attraction to this teaching was limited to only a few enthusiastic students in the United States. Soon after, however, interest spread rapidly and has continued since then at a steady pace, both nationally and internationally.
This is a night of Miracles, Channeling for you. and accessing love!
Greg Roach is a Student of A course in Miracles and has been channeling a group called the Council of Light, since 2004. They are a self-described group of "non-embodied beings" and refer to themselves variously as "angels," "spirits," or "ascended masters." We call them "Spirit." The word you choose doesn't matter. Their intentions are to help, and they are here for our good alone.
The Council of Light is aka Universal Great White Brotherhood is a heavenly association of saints and sages from all paths and religions. Also included in this Brotherhood are angels and cosmic beings.
Greg Roach is the CEO of Spirit Quest World, a travel and media company focused spiritual places, where he has the highly enviable job of traveling to amazing destinations like Egypt and China, guiding terrific people to beautiful sites and staying in luxury hotels. He likes it.
He uses social networking tools to grow the Spirit Quest audience, brand and tribe of clients, through the use of audio, video, photography blogging, microblogging and custom applications. He's created "Virtual Visits" that allow armchair travelers to send their friends on digital trips and accompany Greg and his clients, live from the road. He is currently designing "Companion" a new, immersive travel guide for iPhones, iPods and smart phones.
Before launching Spirit Quest, Greg was the creative director and CEO of HyperBole Studios, a cutting-edge developer of interactive film, video, storytelling and games. HyperBole's award-winning products grossed over $60M. The studio's clients included Microsoft, 20th Century/Fox, America Online, Warner Music Enterprises, Lucent, Honda, Interactual, and Artisan. HyperBole was one of the 50 fastest-growing companies in Washington State, and nationally ranked in the Fast 500, in 1998 and 1999.
Thursday, December 4
7:30pm – 10:30pm
$20 Donation – plus join us for a pot luck social just before from 6:30pm – 7:30pm
The Gateway Portal – 2511 S. Barrington Ave, Suite 100 – West Los Angeles, CA 90064
What people say about Dr Sarah Larsen
"Dr. Sarah Larsen is the kind of person you can never get enough of! She is AWESOME! She is a never ending flow and source of Divine information and pure Love~Joy energy! Her readings are FABULOUS! More than once, I have witnessed, experienced and benefited from her unique, gentle, warm, compassionate, caring and inspirational style of leadership, sharing of insight and intuitive guidance. My time with her has been beyond helpful and supportive in my personal life's journey and mission. As a professional intuitive and energy worker, I can attest that Dr. Sarah is a reader for readers, a healer for healers, an intuitive for intuitives..she is truly a truly a gift to all of humanity. Thank YOU Dr. Sarah!" ~ Lori Spagna, Best Selling Author, Professional Intuitive, Energy Healer, Animal Communicator, www.LoriSpagna.com
………………………………………………………………………………………………….
Join  Lori Spagna and Dr. Sarah Larsen for 
an Evening with The Animals!
Discover What Animals Already Know about
Pet Telepathy, Animal Communication and Energy and
How YOU Can Communicate in a 2-Way Dialogue with ANY ANIMAL 
(even the human variety

FREE PET & HUMAN PSYCHIC READINGS 
AND POWERFUL ENERGY HEALING for YOU and YOUR ANIMAL COMPANIONS
(Including those who have crossed over)
Thursday, December 11
7:30pm – 10:30pm
$20 Donation – plus join us for a pot luck social just before from 6:30pm – 7:30pm
The Gateway Portal – 2511 S. Barrington Ave, Suite 100 – West Los Angeles, CA 90064
In this fun and informative and fun presentation, you will learn:
*What Animal Communication, Telepathy and Psychic Communication is, why it is real and scientifically valid
*How and why it works and the factual, scientific evidence behind it
*How to develop and enhance your understanding of telepathy and also of energy and how to use it
*How to open your pineal and pituitary glands and how to access The Theta Brainwave for a pure telepathic dialogue
*The practice and procedure for effective two-way dialogue with animals
*The tools for developing your clairaudience, clairvoyance, claircognizance and clairsentience, which are real and scientifically valid tools for telepathic communication
*Why animal communication is the doorway to behavioral training of the future
*How animal communication can and does assist with diagnosis of physical and emotional ailments and will become even more valuable of a tool for veterinary medicine of the future
*How YOU can begin using it with YOUR animal companions right away
*Gain valuable insights and guidance about animals in the afterlife and what happens to our animal companions after they cross over
*Learn what the saying, 'The Rainbow Bridge', really means and what it has to do with your animal companions
*Discover what our animal companions have to teach us about what happens before, during and after the dying process
*Learn what happens during the actual crossing and learn how to assist them during this process
*learn about recognizing signs from 'The Other Side"
*Come to know that your beloved animals (as well as other family members, even of the human species) are safe and happy even though they no longer have a physical body
*Explore animal totems and messages from the Animal Kingdom and receive valuable guidance from your animal totems
*Receive the insights and guidance you are meant to receive from your most magnificent teachers and healers: your animal companions
*Understand how you too can connect with any animal and really know what the animal is thinking and feeling; not just via human perception, but through direct, soul-to-soul contact with the animal 
Plus, you will also participate in:
*Powerful guided exercises which will enable you to connect with any animal
*A Truly TRANSFORMATIONAL LIVE ENERGY healing circle for YOU and YOUR Animal Companions and for ALL Animals on Planet Earth
And: Get FREE Pet Readings and Psychic Readings AND Receive Powerful ENERGY Healing During the Presentation for YOU and Your Animal Companions ~ Bring Photos of Your Animal Companions, even if they have already crossed over
Lori Spagna is a Best Selling Author, Speaker and Visionary who practices and teaches Animal Communication, Intuition and Energy Healing and also provides Sacred Energy Transmissions and Dormant DNA Activations for both humans and animals. 
Get a FREE mp3 class to Learn Animal Communication and a FREE mp3 class to Develop Your Intuitive Abilities plus a FREE Juicy Living ebook at
www.LoriSpagna.com
Sending Lotsa' Love, Light, Gratitude 'n Joy!
Lori Spagna
, Best Selling
 Author, Speaker, Luminary, Visionary
www.LoriSpagna.com
- empowering people to tap into their true connection to The Universal Source which exists in us all to live their BEST LIVES EVER!
Get your FREE 'Intro to Animal Communication' mp3 class and FREE 'Develop Your Intuitive Gifts' mp3 class, PLUS a Juicy Living ebook when you visit the above web sites!
Learn to "Speak Wolf!"® and The Universal Language of Love…
77777777777777777777777777777777777777777777777777777777
How to Read Your Palm at Home Video Course:
The palm reading video course includes:

An Introduction to Palmistry (1:02:15)
A course on Medical Palmistry (1:50:56)
A course on Palmistry for Love (1:51:09)
These three courses were recorded as part of Dr. Sarah's live training events in Los Angeles and includes mini-readings
with students conducted at the end of class.
The course provides a thorough understanding of the major lines in your palms: your Life Line, Head Line (Career/Mentality),
Heart Line, and Fate Line.
Dr. Sarah is a 3rd Generation palm reader and one of her missions is to share the wisdom of Palmistry, a 5000 year old technology for
understanding your physiology and psychology.
She has read thousands of palms in person and online and has been offering live courses on the various aspects of palmistry since 2009.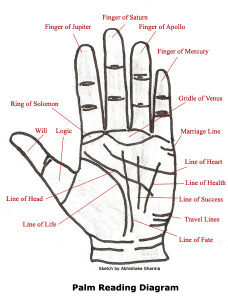 http://www.palm-reading-how-to-read-palms-palmistry-guide.com/
Are you looking for answers to your deepest and most pressing questions?  Are you missing out on a wealth of information and guidance that is
literally in the palm of your hands?
Dr. Sarah Larsen's "How to Read Palms" video course is a premiere palm reading guide on the art of palmistry.
This highly effective course will show you how to use the ancient art of palmistry as a tool to peer into your past, present, and future – so you have the best
information and guidance for your current life situation.
"Palmistry is about making the unseen seen." ~
Videos from Dr. Sarah Larsen Youtube Channel
8888888888888888888888888888888888888888888888888888888888888888888888888888
………………………………………………
AND DR. SARAH LARSEN Dec Full full moonORMUS COLLECTION WITH RON HOLMAN
Full Moon Ormus Collection: It takes 1.5 Hours only
If your grace guides you here please join us! 818-298-6100
More about ORMUS below
……………………………………………………………………………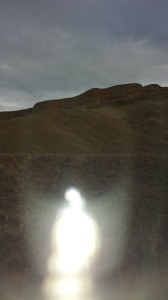 …………………………………………………….
Sacred Healing Practices of Ancient Greeks, Egyptians and Indians
1. Who were the Healers and what were their practices?
2. The Ancient Mediterranean Practice of Dream Healing
3. The Ancient Chakra System explained
How to become an Intuitive Palm Reader :
1. Clear & Consecrate before each reading.
2. Shut down other programs for distraction free readings.
3. Tune into your intuition and guides for selecting lines & interpreting meaning.
Speak to  your ancestors
1. Connection to the family's big secret and gift
2. Designing two way communication on the daily
3. What is yours & what is your ancestors
Angels Among Us –
Improve your communication with celestial beings
  How to discern true from false guidance
Learn how to read Angel Cards
Being with you is the best present ever!
please connect on
…………………………………………………………………………….
Greg Larsen is traveling to NORWAY in
NOVEMBER!
NORWAY!!!
November 2014 Greg Larsen will travel to Norway to plant a Crystal Earth Seed!
Crystal Earth Seeds amplify the Earth's Energy!
The power of Norway's land has influenced the country making it one of the most progressive and happy in the world. The power of the Earth energy in this region is reflected in amazing natural wonders including expansive mountain ranges, waterfalls, nature reserves and crystal clear beaches.
During the Norwegian summer season, the sun never sets north of the Arctic Circle. 24 hours of daylight gives the flora and fauna along the coast an energy boost. The phenomenon is caused by the tilt in the Earth´s axis – an imaginary line through the planet between the north and south poles around which it rotates. As the Earth orbits the Sun, the tilt makes the North Pole face towards the Sun in summer (keeping it in sunlight even as the Earth spins) and away from it in winter (keeping it dark). Hence the continuous sunlight during the summer.
Help support Greg on this awesome journey to enliven Mother Earth's grid and create a global awakening on this beautiful planet!
Donate: (A donation of any value can be given using this button. Thanks so much for your support)
————————————————————————————
Thank you for your contribution!
https://pd102.infusionsoft.com/app/storeFront/showProductDetail?productId=275
ORMUS
Mono-atomic elements, also known as ORMUS (Orbitally Rearranged Molecules of Unusual Size) are a group of molecules that could be classified as 'pre-metals' and have the ability to correct DNA among other amazing properties.
ORMUS or ORMEs have also been called white gold, manna, the philosopher's stone, monoatomic gold, m-state and microclusters. These molecules exist in a state that is pre-metal, meaning they are not the metals – gold, silver, platinum, etc. – but are instead 'folded' and could open up into these elements if stimulated in a certain way.
Discovered by Einstein in the 1920?s and again by David Hudson, an Arizona farmer, in
the 1970?s, these monoatomic elements are thought to be "10,000 times more abundant than their metallic counterparts."
They claimed that it perfects the cells of the body. Bristol-Myers-Squib research shows that this material inter-reacts with DNA, correcting the DNA. All the carcinogenic damage, all the radiation damage, all is corrected from these elements in the presence of the cell. They don't chemically inter-react with it, they just correct the DNA.
This is not an anti-anything. This is not anti-AIDS. This is not anti-cancer. This is pro-life. It literally is the spirit. The material is not here to cure AIDS. The material is not here to cure cancer. The material is here to perfect our bodies.
It makes our bodies be in the state they are supposed to be in. It is our own immune system that fights and cures the disease. If you can correct your DNA at every cell in your body. If you can correct the damage that's been done that brought about the cancer, if you can correct the damage that has been brought about by the virus; the AIDS, you literally will become a perfected being. You will return back to the original healthy state you were meant to be in.
Read more here: http://guardianlv.com/
ORMUS molecules are what are being referred to as 'consciousness elements' as they have the potential to increase our level of conscious awareness as we interact with the world and beyond.
Not only do ORMUS gold elements cause DNA correction simply through exposure, they enhance the intent of the consumer to the point where that which we might call 'super human abilities' (Super human abilities are called Siddhis and are qualities express by Siddhas.) could be realized – such as telepathy, levitation and more!
Swaha Dr. Ron Holman and Dr. Sarah Larsen have been graced with wisdom and tools they intend to share with you!
If your Grace guides you here you will connect with
Maha Siddha Alchemy and Magic
Maha Siddhas are perfected being that have dissolved the self-created distinctions between the body and the soul/consciousness. Discerning from Mother Nature the Maha Siddha Bogar has given Navapashanam, Maha Siddha Herbs, Sapphire and Pearl Basmam-medicinal ash.
Navapashanam is the source of the "fountain of Youth" legends.
Everyone in attendance will be offered Navapashanam Holy Water, sample of Ormus Navapashanam Elixir, Maha Siddha Basmams and Herbs for those that say 'Yes' without Questions.
Swaha Dr Ron Holman is an Ambassador of Maha Siddha Alchemy. Traveling the World since 1995, Dr. Ron sought the secret to spontaneous remission of disease, to bring home to his lifelong partner, Linda
who was diagnosed with a terminal Illness and sent home to die with no cure and "given" less than 6 months to live that year. Swaha Ron has learned from every teacher, spiritual leader, and every modality that could help him and his wife.
Join us 818-298-6100 for more details!
—————————————————————————————————-
I hope you know I love you, appreciate you and know you are doing your best as am I!
We are ever better together!
Are you ready to be more of who you are?
Ready to empower your wholeness?
Do you want to know how to get out of your own way?
Are you ready to know the evolutionary signs, signals and symbols that are in your hands to discover the best path for you and to anchor your best possible life?
Everyone that comes to this class get's a mini Palm Reading from Dr. Sarah Larsen!
You may ask specific questions about your hands in your mini Reading!
You can read your palms and the palms of others based on what you learn in this class!
Embrace and learn:
~Your Soul's purpose
~Know about your ability to love and be loved
~How to express yourself to create prosperity
~How to focus to create healing and balance
~How to create joy in your life
~To manifest the life of your dreams
~Remember why you came to this life
~To know all that is possible for you
~Learn your own powers of discernment
~Activation of the promises you made before entering your  body
Online video course:
http://www.palm-reading-how-to-read-palms-palmistry-guide.com/
$97 dollars
Begins at 6:30PM with a Potluck Outside in the Patio
Deep Discussion & Experience 7:30 to 9:30PM
Personal Development for
Extraordinary People
a Weekly Thursday Workshop Series
with
Sarah Larsen, M.D.
 (
a featured on-location practitioner at The GATEWAY offering 1-on-1 sessions
. For appts call 424 * 903 * 6633)
~ All About Being Healthy, Wealthy and Wise ~
Join Dr. Sarah for a course designed to 
help you grow to your full potential
.  Each week you will be guided to discover more of who you truly are and live your life purpose.  Each class inspiring you to feel more connected, motivated and happier.  This ongoing workshop series will help you shed disempowering thought, relationships and build a network of loving support; teaching you how to achieve lasting fulfillment doing what you love! In this class you will experience videos, exercises and insights that will encourage you and give you a new set of tools for your life.
"You aren't here to struggle and suffer.  You're here to express and share your creative gifts, to give and receive love and to be happy."
Participation is By $20 Donation or Energy Exchange, No One Turned Away
Questions
 to Dr. Sarah Larsen at 
hellodrsarah [@] gmail [.] com
or 424 ~ 903 ~ 6633
—————————————————————————————————-
Listen to Dr. Sarah on Divine Love Talk with Dr. Parthinia Grant
Tune in to Divine Love Talk with Dr. Parthenia Grant and her co-hosts, Dr. Sarah Larsen, M.D. and Kim Michaels, author and spiritual leader on
Mondays 10 am-11 am Pacific Time on CRN Channels (with over 25 million subscribers world wide) 1 and 2 where you will learn secrets to Longevity and health; ways to move into Oneness: discover powerful tools to gain Victory over self sabotage, and get Enlightened about relationships.  To watch podcasts of previous shows, go to http://www.youtube.com/user/divinelovetalkcrn.
To listen live during the broadcast, log on to www.CRNtalk.com, then scroll to Monday's shows and click on Divine Love Talk Mondays at 10 am. Watch Divine Love talk Videos!
Dr. Sarah is a co host on health and wellness related issues.
For complete details: http://crntalk.com/divinelovetalk