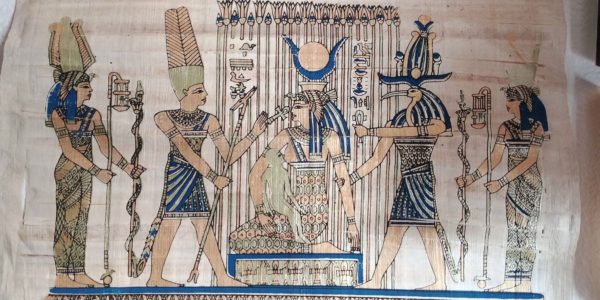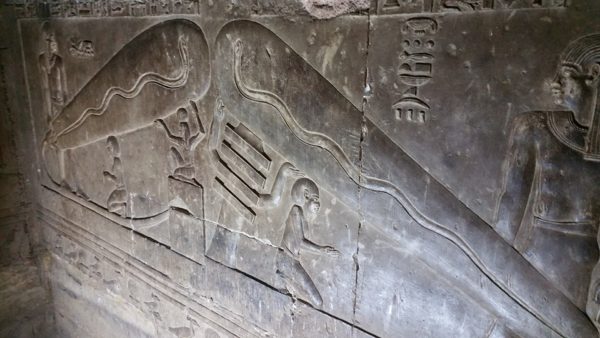 Peer-reviewed articles in the scientific journal have received have accepted 21 human senses and counting!
Many senses for those that practice them:
Echolocation: 
Blind people report they are able to navigate and in some cases identify an object by interpreting reflected sounds (especially their own footsteps), a phenomenon known as
human echolocation.
Electroreception: Is the ability to detect electric energy fields!
A dolphin can detect electric fields in water using electroreceptors. They have organs which evolved from whisker motion sensors. These electroreceptors can detect electric fields as weak as 4.6 microvolts per centimeter, such as those generated by contracting muscles and pumping gills of potential prey. This permits the dolphin to locate prey from the seafloor where sediment limits visibility and echolocation.
Goose Bumps, God Bumps, these are our electroreceptors. Egyptian and science enthusiasts have experimented with magnetic implants to attempt to replicate this sense.However, in general humans (and it is presumed other mammals) can detect electric fields only indirectly by detecting the effect they have on hairs.
An electrically charged balloon, for instance, will exert a force on human arm hairs, which can be felt through tactition and identified as coming from a static charge (and not from wind or the like). This is not electroreception, as it is a post-sensory cognitive action.
Magnetoception

 is the ability to detect the direction one is facing based on the Earth's magnetic field! Birds, Bees, and bacteria all have this!  Humans and other mammals have the capacity for this!
Cattle make use of magnetoception to align themselves in a north-south direction.
Hygroreception: 

is the ability to detect changes in the moisture content of the environment.
Infrared sensing
Pressure detection uses the organ of Weber, a system consisting of three appendages of vertebrae transferring changes in shape of the gas bladder to the middle ear. It can be used to regulate the buoyancy of the fish.
Current detection is a detection system of water currents, consisting mostly of vortices! Vortices are lateral line sensitive to low-frequency vibrations. The mechanoreceptors are hair cells the same mechanoreceptors for vestibular sense and hearing. It is used primarily for navigation, hunting, and schooling. The receptors of the electrical sense are modified hair cells of the lateral line system.
Polarized direction/detection is used by bees and those in hive or community mentality!  They are especially oriented when there is chaos or electrical or cloudy days. Most sighted humans can, in fact, learn to roughly detect large areas of polarization.
Plant senses are available when we learn to accurately absorb food!
By using a variety of sense receptors, plants sense light, gravity, temperature, humidity, chemical substances, chemical gradients, reorientation, magnetic fields, infections, tissue damage and mechanical pressure. The absence of a nervous system notwithstanding, plants interpret and respond to these stimuli by a variety of hormonal and cell-to-cell communication pathways that result in movement, morphological changes and physiological state alterations at the organism level, that is, result in plant behavior. Such physiological and cognitive functions are generally not believed to give rise to mental phenomena or qualia, however, as these are typically considered the product of nervous system activity. The emergence of mental phenomena from the activity of systems functionally or computationally analogous to that of nervous system
To "Know Thyself" is the motto of the mystery school. The MMS facilitates this process by creating a sacred and safe space, through which the exploration of metaphysics, spiritual practice, and service, the initiate embarks on a journey of deep self-discovery, delving into the layers of themselves, so that you may come into awareness of their divine nature and purpose here on earth.