Mentoring
I can help you come face to face with your highest potential and a roadmap of how to get there!
You can have the life of your dreams  no mater what your background just like, the world's richest people! 
Being "Rich" , doing what you  love,  has been several of my client's dreams!  The potential was within each, and with a few months of mentoring, coaching and homework assignments: they had a rag to riches story like 68% of the 400 Americans on the Forbes 2013 "billionaires list" .  They are considered "self-made" billionaires.   Meaning they built, rather than inherited their fortune.
Wealthy – defined as earning at least $160,000 annually and holding at least $3.2 million in assets
There are, however certain traits that are common amongst them.
Habits of the Rich
They Have a Routine:
Maintain a to-do list
Wake up 3 hours before work
Listen to audio books during commute
Network 5 hours or more each month
Read 30 minutes or more each day for education or career reasons
Love to read
They are Healthy:
Exercise aerobically 4 days a week
Eat less than 300 junk food calories per day
Raising Their Children:
Teach good daily success habits to their children
Make their children volunteer 10 hours or more a month
Make their children read 2 or more non-fiction books a month
Television Habits:
Watch 1 hour or less of TV everyday
They Set Goals:
Write down their goals
Focused on accomplishing some single goal
Believe in lifelong educational self-improvement
Believe good habits create opportunity luck
Believe bad habits create detrimental luck
*Based on Thomas C. Corley's study of the daily habits of 233 wealthy and 128 poor people.
Demographics:
Gender Divide
Women as percent of multimillionaire population
Highest – 23.8% Portugal
Average – 10% Worldwide
Lowest – 3.7% Japan
Cities which contain the most millionaires:
Tokyo: 61,000
New York City: 89,000
London: 81,000
Paris: 19,000
Frankfurt: 17,000
Beijing: 13,000
Osaka: 90,000
Hong Kong: 87,000
Shanghai: 66,000
Are you ready to have Dr. Larsen Mentor you into the best life possible?
Ready to live your life filled healed and whole with Joy and possibility?
My approach to life coaching and mentoring is intuitive.
You will come face to face with your highest potential and a roadmap of how to get there!
This is a personalized program that utilizes ancient wisdom, intuitive feedback, and modern neuroscience for the ultimate transformation. It is a healing modality that facilitates living your everyday life to your fullest potential.
Manifest Your Life's Dreams and Passions with Complete Clarity and Focus. Eliminate The Hidden Fears That Hold You Back!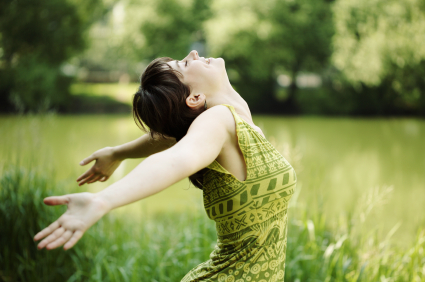 Raising your Manifesting Vibration is truly a profound life changing experience.
This manifesting program is FUN and HIGHLY effective.  So far it has transformed the lives of everyone who has experienced the manifesting secrets, so we KNOW it will work for you.
Benefits of Working with a Life Coach
Clients who work with an experienced, professional Life or Business Coach report many benefits.
A study conducted by the International Coach Federation reported the following on why people work with coaches and what some of the benefits were:
Role of Coach
By far, most coaching clients pay their coach to be a sounding board – to really listen to them and give honest feedback. Clients, who could select as many choices as were applicable, characterized the role of their coach as the following:
Sounding board: 84.8%
Motivator: 78.1%
Friend: 56.7%
Mentor: 50.5%
Business consultant: 46.7%
Teacher: 41.0%
Taskmaster: 30.5%
Spiritual guide: 29.5%
Other: 13.3%
Coaching Issues
Most clients turn to their coach for help on time management as well as career guidance and business advice.
To a lesser but still significant extent, they seek coaching on relationships, family, wellness and spirituality.
Clients, who could select as many choices as were applicable, said they work with their coach on the following issues:
Time management: 80.5%
Career: 74.3%
Business: 73.8%
Relationships/Family: 58.6%
Physical/Wellness: 51.9%
Spiritual: 51.0%
Personal: 45.2%
Goal-setting: 39.5%
Financial: 38.1%
Creativity: 11.0%
Other: 01.4%
Results of Working With a Coach
The outcomes that clients most often attribute to their coaching are a higher level of self-awareness
and self-confidence, a more balanced life, smarter goal-setting and lower stress levels.
Clients reported experiencing the following outcomes as a result of working with a coach:
Self-awareness: 67.6%
Setting better goals: 62.4%
More balanced life: 60.5%
Lower stress levels: 57.1%
Self-discovery: 52.9%
Self-confidence: 52.4%
Improvement in quality of life: 43.3%
Enhanced communication skills: 39.5%
Project completion: 35.7%
Health or fitness improvement: 33.8%
Better relationship w/ boss, co-workers: 33.3%
Better family relationship(s): 33.3%
Increased energy: 31.9%
More fun: 31.9%
More income: 25.7%
Stopped a bad habit: 25.7%
Change in career: 24.3%
More free time: 22.9%
Increased profitability of business: 17.1%
Other: 15.3%
Started new business: 12.9%
Empowered employees: 11.0%
Business turn around: 09.0%
Change in residential location: 05.7%
Value of The Coaching Investment
A landslide of 98.5% of coaching clients said their investment in a coach was well worth the money.
* 70% of clients said their investment in a coach was very valuable
28.5% said their investment was valuable.
1.5% said their investment in a coach had not been valuable.
Impact On Business
In business applications, the following benefits were recorded in a study conducted by Manchester Inc.
Over 500% ROI
In another study conducted by MetrixGlobal, LLC, the Return on Investment of coaching was calculated to exceed 500%.  A summary of that study can be seen below.
Case Study on the Return on Investment
of Executive Coaching
Prepared by:
Merrill C. Anderson, Ph.D.
MetrixGlobal, LLC
November 2, 2001
Benefits seen in VIP Days 
~Increasing self esteem and confidence through inner awareness.
~Reaching greater understanding of your own value.
~Understanding who you are.
~Discovering your own resources.
~Understand what motivates you.
~Becoming emotionally balanced in stressful situations.
~Learning to take criticism and use it to your advantage instead of internalizing.
COMMONLY ANSWERED QUESTIONS 
"What is my biggest challenge keeping me from being truly happy?"
"What is my biggest obstacle to truly changing into the person I know I am meant to be?"
"What do I secretly – or genuinely – desire?"
"What is it that I really want different in your life?"
Get answers to these Questions and so many more.
All services can be in person, on the phone, or via Skype.
Glance at The Secrets in Your Hands 
This consultation will provide you with a complete analysis of
the major lines of your palms – your Life Line, Head Line
(Career/Mentality), Heart Line, and Fate Line.
The shape of
your hand will be accessed to reveal your Personality Profile
and to get you started on understanding the key insights for
your transformation. This session can be recorded.
Longer Look at The Secret in Your Hands
We will dig deeply into the secrets of your life purpose, life
lesson, and relationship patterns from the hundreds of lines in
your hands and fingerprints. In this session you will meet your
core essence.
You can use this discovery to take steps towards
aligning with your own Life Purpose. Plus, we will investigate
your special markings and work together to create a unique Soul
Mission Statement incorporating your Life Purpose and Life
Lessons. This session can be recorded and you will be provided
with a copy.
Intuitive 
I begin by addressing the area of concern that you present.
This may be questions, connecting to source, or a specific medical condition.
During the session more than just an exchange of words and information takes place.
Spiritual Counseling Package

Spiritual counseling is a creative approach to connect you with your inner knowing.
It is a personalized program that utilizes ancient wisdom, intuitive feedback, and modern neuroscience for the ultimate transformation.
It is a healing modality that facilitates living your everyday life to your fullest potential.
Trust what brought you here…
Organic Health Mastery(OHM)
Would you benefit from an OHM Awareness program?  Do any of the following apply to you?
Do you find yourself procrastinating even though you have an objective?
Do you find barriers instead of possibility in many situation?
Do you find yourself repeating the same actions knowing you will get the same results but are unsure how to go about changing it?
Are you defensive instead of reflective when others are critical?
Could you ever imagine having the ability to consult with your doctor in your own home, car,
or office anytime of the day you needed? Could you imagine having your own access to a doctor who could talk you
through your problems in such a way that you immediately find clarity and purpose?
Self-actualized people share certain characteristics. They are:
Spontaneous in taking action and making decisions
Interested in solving problems
Creative in work, family, social, and recreational pursuits
Close with other people – strong support network (but not a vast one)
Strong morality system
Objective perspective, without prejudice
Focused energy on one particular task: their calling or mission in life
Thank you from the bottom of my heart for allowing me to be of service.  SO Excited to meet the Genius in you! ~Dr. Sarah Larsen
"Sarah brought light to my mind and life. And has shown me my way, I always will be very thankful to her.
Now I am writing this testimonial for thanking her and encouraging you. That you be as happy as me, what are you waiting for?"
~Gorka Oscoz Ocio, Vice President, PROHEALT S. L.  Spain
"Dr. Sarah Larsen is an amazing intuitive life coach palm reader and healer! She is precise caring compassionate and tuned in directly to source force."
~Tiffany Silver, Public speaker, Transformational Healer
"Your reading inspired me so much that I started focusing on using my healing abilities….
Last night the opportunity arose and I'm going to become a practitioner of Theta Healing now!"
~Romon Govea Gomez, Story Producer, Junto Venture Productions
"It has been life transforming, a miracle really, I call her a my psychic doctor.
Working with Dr. Sarah is better than winning the lottery."
~Yvette Momet (424) 237-0207