Miracles 101
Are you feeling stuck, overwhelmed, frustrated, and looking for clear guidance to get back to yourself and what you came here to do with your life?  Finding balance has never been more difficult as life speeds up and the an abundance of unhealthy distractions ever increase.  You need focus!  You need to listen the the truth in your heart!  You need to clarity to make the most of every day, and your big goals for life!
"Working with Sarah is an unusual experience, because I have never met anyone so compassionate, nurturing, and supportive. Sarah is like your best friend, your teacher, and your cheerleader all rolled up into one warm bundle of love, which she showers on you constantly. Sarah helped me to see things in ways that I had never imagined, which supported me in the shifts that I was making and both my business and my personal life. I'm so grateful!"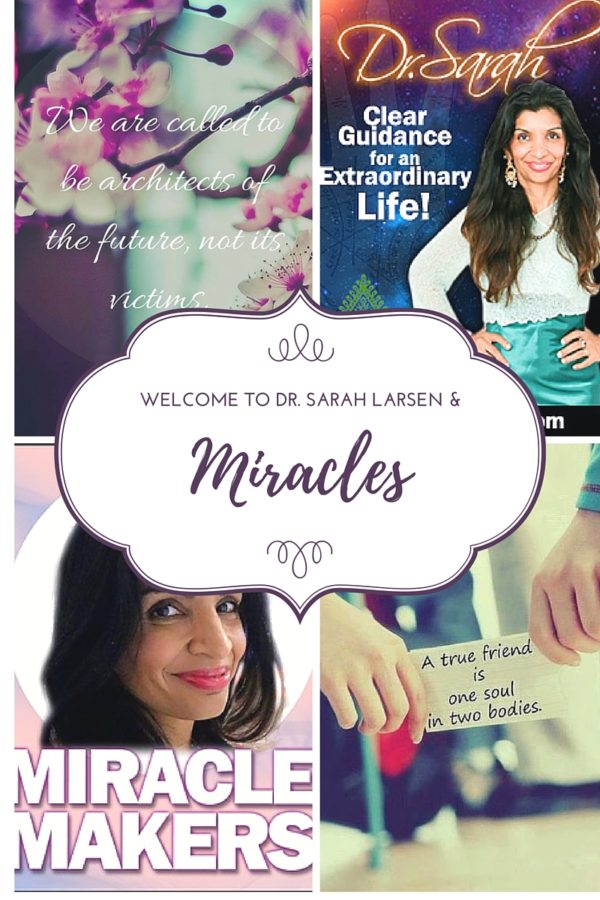 Click here to sign up for a session with Dr. Sarah
A Miracle 101 session is a laser focused 15 minutes with Dr. Sarah!