Miracles VIP Day -Visioning, Intuition, and Psychic Program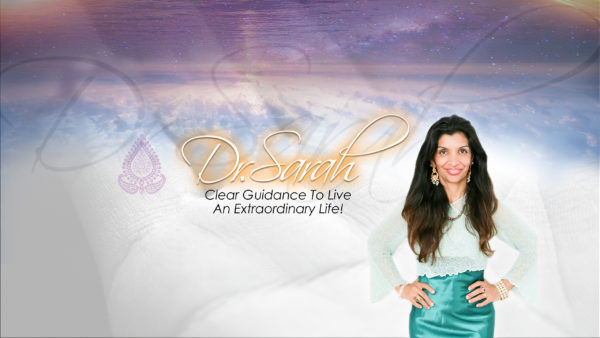 Click here to purchase the Money Miracles VIP Day with Dr. Sarah!

Do you want more in your life and from our world? Could the source of that be dormant within you? How do you get to be and "know" all your possibilities?
My possibilities keep expanding and I want the same for you!I believe our world needs you.
And, recently I have said to myself so many times,"Toto, I have a feeling we're not in Kansas anymore."
(From the 1939 film The Wizard of Oz in which Dorothy states this to show us the observer of the movie and her doggy, this is not just the usual world she is usually part of!)
When I say this, it means to me: I'm in a place or situation that is outside my comfort zone and it alerts me to be all of me and my miraculous capacities!
I feel so grateful to know how to access me and my capacities when I am out of my comfort zone. I want you to have access to all of you and your capacities too! Especially now!
Comfort Zones and Miraculous Capacities
My Valentine's Day gift to you is an opportunity to know what is great about you. It is an opportunity to know your higher self and how you are here to make the world better. (Because working with me involves a significant investment, it is not for everyone. I'll explain more for you about this gift if you are feeling called to work me later in the note. I only have 14 of these sessions available before I leave for a spiritual pilgrimage to Egypt in April!)
How to truly know yourself:"As humans, our greatness is not so much in being able to remake the world, as in being able to remake ourselves." – Mahatma Gandhi
Our world needs your excellent capacities. You remake you and our world is remade! You have capacities.
These capacities may not have been needed like they are needed right now.
The latent powers of your mind, body, and spirit are needed now. These latent powers are psychological treasures only you possess. These excellent capacities within you, psychological treasures are all ultimately sourced in consciousness.
When you understand you, and that dormant seed within you, that is the true treasure.
Your stories, your experiences, ideas, and your desires can make you know yourself as "present and can welcome all things".
Being this way can ensure you have
1. Love that is juicy and fun!
2. Stable and loving family relationships.
3. A network of friends that pull you up and will catch you if you begin to slip!
4. When you know yourself, you will feel physically vital and kid-like energy!
5. You feel amazing mentally like you can solve any problem, and most often you find the solution in your excellent capacities!
6. Financially you get closer to feeling free until you are financially free.
7. And in your vocation, you know your purpose and feel fulfilled!
Activate your Dormant Seeds and Understand you
These treasures are sourced for you by you from consciousness.
Your greatness has to do with understanding and assessing a whole new level of powers dormant within you.
To know you, do this exercise:
Write down all of your spoken and unspoken agreements. When you do this clearing, you will know more about you.It may take hours to days before you fully realize what all of those are. You will know you when you realize all of your agreements. Your dormant seeds will awaken.
Are you feeling called to work with me?
Do you want access to my mind and spirit connections?
Are you feeling called to have me help you realize all of your excellent capacities?
If the answer is yes, then I recommend a VIP Day with me!
It is an 8 hour day and it helps you embody your miraculous possibilities.You will discover the exact beliefs and values that control virtually every decision you make, every moment you're alive — from what you put on your lunch plate to how you interact in your relationships — the decisions that shape your career moves, your finances, and ultimately, your life.
Your investment for a VIP Day with me is $5,000.
Call me 424-757-4197 because I only have 14 spots!
If you are called to join me and a small group of pilgrims to enter into the Mystery Schools in Egypt, then use this number as well.
Your investment is $10,500 to travel with me and the legendary Ben Vereen April 14 to April 28thon a journey through Egypt. (Int'l airfare is not included.)
We have a shorter trip available on request April 22nd to April 28th for $5,000. (Int'l airfare is not included.)
I am so grateful to be on this journey with you. I am so grateful you will realize you!
Thank you,
Dr. Sarah Larsen
P.S. Like Egypt and so many ancients of many societies, they left behind a legacy of manifestation in perfect alignment with the cosmic blueprint held deep in the heart of creation. Few modern works reveal the machinery of love beating in the heart of life. I can do this work with you!
I appreciate you!
Dr. Sarah Larsen