Do you want a future that you dream of?

Do you want to empower your dreams with people who are making their dreams come true?

Do you want to be a beneficial presence on the planet?

Join us to create all of the above and connect with the filmmaker of:
THE FLANAGAN EXPERIMENTS

When: Wednesday, March 20th at 1:30 pm

Where: Zoom online or your phone (see details below)

Why: Is there a way for you to "do" your life better? We have the answers that will help you.

We care about you having a great life! We want a sustainable Earth, a just world, and for you to Join us!

Miracle Makers MasterClasses help you create a life you love!
You are able to "Turn ON your Miracle Frequency" even if you have to
Deal with Terrible Pain, Loss of Loved Ones or Past Identity (Wealth, Career, and Marriage)!

If you are want to transform and know your personal type of smart, This Masterclass is for you!

This MasterClass has my spiritual brother joining us… Ken Sheetz

Ken Sheetz is the producer of:
THE FLANAGAN EXPERIMENTS – Theatrical Version:
Movie about:
Patrick Flanagan (born October 11, 1944) is an American New Age author and inventor.

Flanagan has written books focused on Egyptian sacred geometry and Pyramidology.

He holds several patents as an inventor. He is also known fordeveloping a method of drawing the geometrically complicated Sri Yantra.
Wednesday, March 20th, 2019 1:30 – 3:30 pm Pacific
Join Zoom Meeting
https://zoom.us/j/323323464
One tap mobile
+16699006833,,323323464# US (San Jose)
+16465588656,,323323464# US (New York)
Dial by your location
+1 669 900 6833 US (San Jose)
+1 646 558 8656 US (New York)
Meeting ID: 323 323 464
Find your local number: https://zoom.us/u/abhDfbrJKD
All the details are on my website: https://drsarahlarsen.com/dr-sarahs-events/
___________________________________
Please join me for this amazing conversation that explores the deeper realities of science and life!
P.S. Please check out Miracle Makers Academy here and get a FREE .MP3 guided meditation – "Loving What Is!"

Miracle Makers Academy as the Soul Intention of the community is to create you as a resource for a sustainable and just Earth. We mentor you in seven areas of your life until you are ready to mentor others! We love you and are creating more resources every day to empower you!
Filmmaker Ken Sheetz, Kirtan Yogi Elizabeth England in Studio with Greg & Dr. Sarah Larsen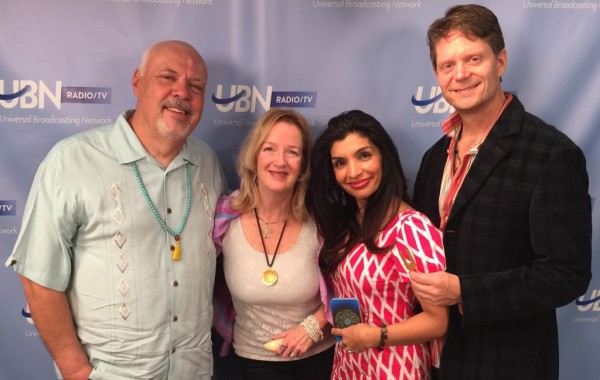 Ken Sheetz:
Has experienced it all
Built Harpo studios (Multimillionaire)
Luxury life to being on the edge of homelessnes!

From loving life to desperately sad!

From best friends with his kids to not speaking in years! To building a relationship with his beloved son, grandkids and when his daughter is ready to speak to him…he'll be ready to be the father she wants now!

Barely living and loving to the love of his life Elizabeth (from a past life)!

From not believing in God, Love or Angels to channeling and being a leader in the consciousness movement …..
His beloved Elizabeth England will join us too! Kirtan, Yoga, and Soul Evolution celebrated on the stages of Bhakti fest, Sedona, and Online!
What will happen Wednesday:

1. Ken Sheetz, Elizabeth England, Dr. Sarah and Greg will empower you with stories, the miracle frequency, and learn a new way for you to progress!

2. You'll learn about Dr. Flanagan and why you are drawn to this amazing project

3. You get coached and ask us questions! We will focus on your MISSION and what you can do with all that you have been given!

More to help you get the most out of this Wednesday:
Phi Sciences, founded by Dr. G. Patrick Flanagan™, includes a group of doctors, scientists, and businessmen whose vision is to enhance the quality of human life through natural means. Our mission is to improve human health through innovative adoption of valid breakthroughs in science using socially responsible business practices.
Ken Sheetz on The Flanagan Experiments!
You will get results for what you want to create as your service to humanity! Ken Sheetz fell in love with the mission of Dr. Flanagan and has helped him created over 2 million dollars in sales. Dr. Flanagan's genius products are helping humanity reach it's potential!
You can ask questions about the Millions of views on Youtube Ken Sheetz has generated! He'll have many answers for you about creating extremely entertaining, educational, and transformational movies, documentaries and content!
You have every chance to get your questions answered by Medical Intuitive, Dr. Sarah Larsen. She has coached Ken Sheetz & Elizabeth England for years!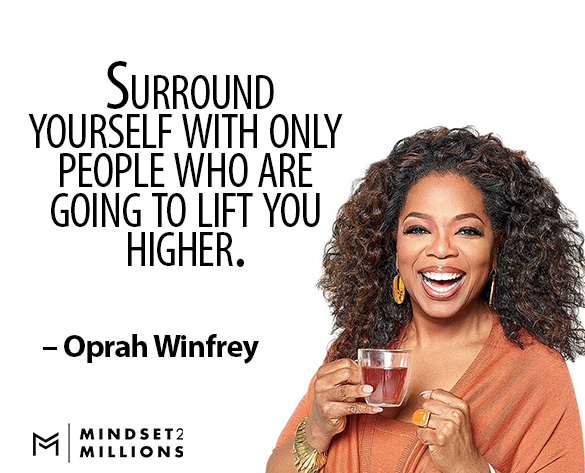 Join us This Wednesday, March 20th 1:30 pm Pacific
This class is for you if you have experienced or help others deal with:
The death of a loved one.
Divorce.
Loss of a job.
Increase in financial obligations.
Getting married.
Moving to a new home.
Chronic illness or injury.
Emotional problems especially depression, anxiety, anger, grief, guilt, or low self-esteem
This class is not for you if you are excessively conceited or absorbed in oneself; self-centered. If you do not believe in science and that people can transform, this class is not for you!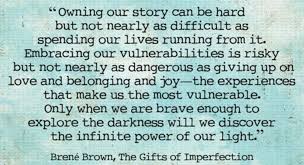 So I invite you to join me for another MasterClass to meet Ken Sheetz, Elizabeth England, & coaching with Dr. Sarah Larsen

———————————–
You have to hear what others say about Miracle Makers, Master Classes, and Dr. Sarah Larsen:

"The Miracle Maker community is so vibrant"! Audrey says continues…..
"Would you like to join a community of like-minded souls who are committed to becoming the highest version of themselves? A place where you can share your greatest dreams and deepest fears while being accepted, loved, and forgiven no matter what?
There is a vibrantly alive online community now available that does all this, plus you will receive masterful, truthful, loving feedback and coaching from the creator of this group, Dr. Sarah Larsen, MD, medical intuitive, artist, author, mother, speaker.
Join Miracle Makers Academy for only $10/mo. and receive 2 hours every week of live classes and coaching. Don't waste another day being stuck or misunderstood." ~ Audrey
———————————–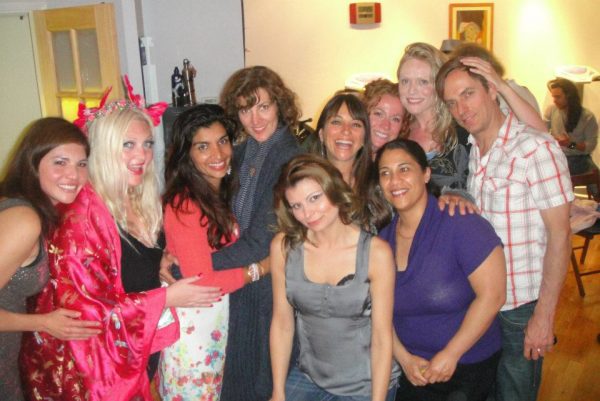 "There is no one like Dr. Sarah Larsen. She has helped me to become myself more and live fully in the now. Her wisdom is infinite!! I have learned so so much attending her Miracle Makers Monday Mastermind classes and watching her videos. She is connected to everything and understands the deepest parts of us that we aren't always able to see on our own. It's a blessing to have someone in your life that can help you get you where you're meant to be. Thank you Dr. Sarah for all that you are and do. The world is on it's way to being more healed everyday because of people like you." ~ Alanna
————————————

"Dr. Sarah Larsen is an incredible intuitive and healer! Los Angeles is full of services which include palm reading, psychics, healers, etc. However, Dr.Sarah Larsen is the real deal! She is amazingly compassionate and just being in her presence is calming and healing. She has helped me and a few of my friends with many life challenges, health issues, and personal problems. She is always there to guide you in the right direction and give you clear answers to your life questions, without overstepping boundaries which many intuitive can do. You'll get a better sense of your life's purpose and direction after a reading with Sarah. I can't say enough good things about her! You have to see her to understand." ~ Jeannette

————————————

"I have been consulting Dr. Sarah for several years now. She is intuitive, compassionate, insightful, skilled, and very very kind. A voracious reader, Dr. Sarah keeps up on developments and teachers in so many areas of study that I am repeatedly surprised at her range of knowledge. Personally, I don't always agree with her philosophical/spiritual positions, but I have found that she does always leave me with new ideas and a sense of belonging and community. I highly recommend her services to anyone lucky enough to find her." ~ Jack
———————————–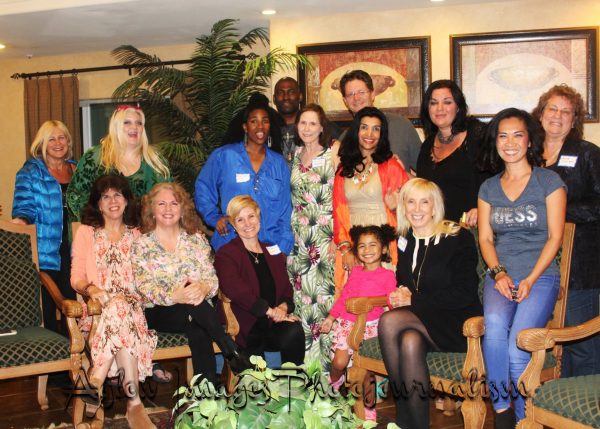 Dr. Sarah Larsen is inviting you to a scheduled Zoom meeting.
Topic: The Flanagan Experiments
Time: Mar 20, 2019 1:30 PM Pacific Time (US and Canada)

Watch super scientist Patrick Flanagan of http://phisciences.com inform on his products to elevate human consciousness and health to new levels!
An exciting new web series to inform and enlighten from acclaimed Hollywood filmmaker Ken Sheetz, exclusively for http://buzzbroz.com – Mind Over Media.
Join Zoom Meeting
https://zoom.us/j/323323464
One tap mobile
+16699006833,,323323464# US (San Jose)
+16465588656,,323323464# US (New York)
Dial by your location
+1 669 900 6833 US (San Jose)
+1 646 558 8656 US (New York)
Meeting ID: 323 323 464
Find your local number: https://zoom.us/u/abhDfbrJKD
———————————–
Upcoming meetings for Miracle Makers are announced in our newsletter!
Sign up now and be included!

https://www.miraclemakersacademy.com

March 20th Full Moon Ceremony
6 pm
Vegan Potluck
Must RSVP: 424-903-6633
Moon in Virgo:Your feeling of safety is now related to order and clarity, even in emotions. You may have the need to organize everything chaotic and disorganized. Try being more tolerant and accept imperfections of life. It is better to trust life and let it run its own way, not everything must be according to our expectations.

Miracle Makers Full Moon Celebration ~ Members Party
March 20th, 6 to 9:30 pm
Vegan Potluck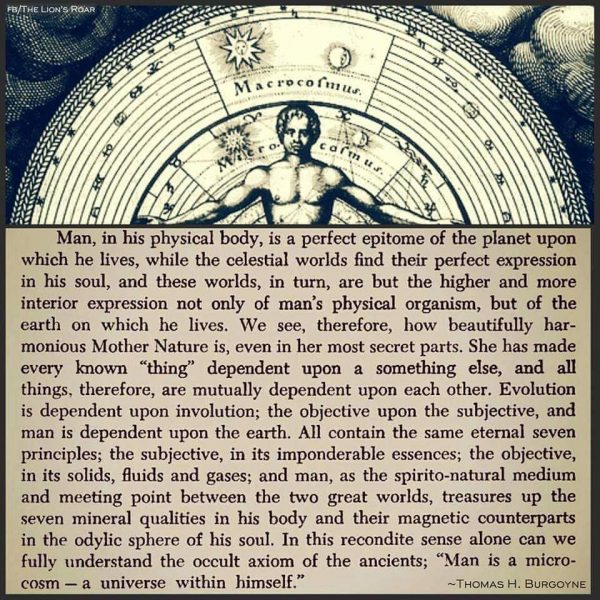 Join us at Dr. Sarah's LAX Office:

Creative Chakra Spa
3401 Pacific Ave #2A-2B
Marina del Rey, California
424-903-6633
Not always when you see the Moon shining big and bright in the sky do you think about what it does to you and our Earth. Yet science records the energetic effects and religion mentions the pull of the Moon vibrating at the depths of our Soul.
It is also going to open you, broaden your horizons, and encourage you to open your mind and heart to something beyond your current reality.
Since the January Eclipses, things have been shaken for many people. Perhaps your path suddenly changed or perhaps you simply started seeing things in a different light, causing you to change your attitude, beliefs, or life direction.
Life may have a way of pulling you in different directions. These directions may not always be rosy, but somewhere deep inside, you have to trust that whatever you experience is here to lift you higher, to open your heart, and to help you grow.
What your mind may perceive as terrible or annoying, your soul may be rejoicing at the lessons you get to learn, the emotional range you get to experience, and the life-changing wisdom you get to acquire.
Looking at the world through your higher mind definitely gives us a new perspective, and allows us to see beyond our own egos.
The light of this Full Moon is going to be so strong, and the pull of its energy is going to be intense that we will have no other choice but to open up.
The contents of your life will be released and exposed, you will be cut open, and free to see what is really brewing on the inside.
This exposure and release can happen on a mind, body, spirit level or on a combination of all three.
On a mental level, this Full Moon is going to be exposing all that you need to release and let go of. While this is typical for most Full Moons, on this Virgo Moon you are specifically going to be encouraged to let go of repetitive thoughts, over-thinking, worries, and fears of the future.
To help you with this, the Universe may stir some of your core fears, or agitate some of your beliefs in order to help bring awareness and exposure to them.
Most of us have fear lurking in the corner of our minds and hearts and, while this is part of our human experience, the more conscious we can become of our fear, the more it helps us to know when it is driving our decisions or when it is simply in the background as a way to protect us.
Fear can be healthy in reasonable doses, but most of us are over-driven with fear, which keeps us stuck in repetitive patterns and in a lower vibrational state.
6 to 7 pm Arrival, Meet like-minded friends and Vegan POTLUCK
7 to 9 pm FUll MOON Ceremony and Release

Parts include:
Naming the challenges being faced right now
Learning about your purpose group reading
Moon Meditation
9:30 pm Clean up
Miracle Makers are a community:

We live in Love to help you, ourselves and our global community
Basic Membership:
https://www.miraclemakersacademy.com/
Lifetime Access: For a limited time get Bonuses
Get Lifetime Access to the Miracle Makers Academy and Love Deeply, Be Inspired, and Belong Completely
Save the date for Full Moon Ceremony:
March 20th
April 19th
May 18th
June 17th
July 16th
Aug 7th
Sept 13th
Oct 13th
Nov 11th
Dec 11th
Special Ceremonies:
Eclipse Ceremony:
July 16-17
Dec 26th
Transit Day (Mercury)

Nov 11th

Moon Ceremony:


Save the dates now:
NEW MOON
6:00 pm
Gatherings include Potluck Vegan Dinner
Please bring a dish to share!
9:30 pm
Clean up and goodbyes!
Who are Miracle Makers?
Miracle Makers are committed to being the best version of themselves! To realize the ability to remake yourself moment to moment, having it all and giving it forward to Life! This is the Miracle Frequency and this is what it means to be a Miracle Maker!
Learn more at Miracle Makers Academy!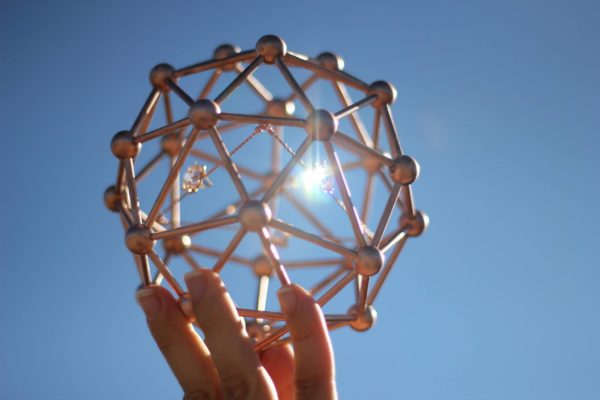 About this Event:
First, you will be cleansed in the field.
Then we open the directions and you experience an authentic, compassionate connection from the inside out to your habits, patterns, and emotions that currently lead you.
Surrendering and then letting it go.

Initiating and activating into the essence of your Self. Freedom,
Embark on a journey to open the heart, love yourself deeply, and envision what is possible when you step into a new way of Being.

With guided meditations, visualizations, and journaling in a nurturing group setting, you will discover your heartfelt intentions, where you want to go, how you want to be, and who you want to become.
In a space of pure acceptance, self love, and authenticity, you will seal your new intentions with the New Moon.

JOIN OUR ONLINE COMMUNITY HERE:
https://www.miraclemakersacademy.com/

………………………………………..
Together: Movement, Activation, and Initiation with the NEW MOON
Open your heart and clarify your truest intentions that are perfectly aligned with your soul.
Honor yourself in high esteem and connect in to the Oneness that unites us all.
Manifest intentions into positive habits and actions inspired by new possibilities and new ways of being.
Bring more heart, happiness, and love to your life and those around you.
Hear your heart and atune your frequency
Group reading and healing to help you return to your intentions with patience, compassion, and self-love… so you can witness new patterns flourishing and manifesting across all aspects of your life.
………………………………………..

JOIN OUR COMMUNITY HERE:
https://www.miraclemakersacademy.com/


Lifetime Members of Miracle Makers Academy are invited to exclusive events:
Learn more about the Lifetime Membership today!

New Moon, Eclipse, and Transit (Activations, Ceremony, and Experiences!)
Don't miss another one of these powerful ceremonies!
April 5th
May 4th
June 3rd
July 2nd
July 31st
Aug 30th
Sept 28th
Oct 27th
Nov 26th
Dec 24th
JOIN MIRACLE MAKERS!
Help yourself re make yourself!
Help others become what they are here to be Also!

We are committed to helping coach you! We believe you are the key to creating a sustainable and just world!
What you want matters and when you manifest it you are able to forfill your purpose!
You purpose is to know yourself! Life is flowing through you and loves you! You can love yourself, Trust yourself and completely be yourself!

You can help you and our world by knowing the LifeForce within you!
We are committed to YOU.
We want you to be your best possible contribution to LIFE!

JOIN OUR COMMUNITY HERE:
https://www.miraclemakersacademy.com/

Our mission is for you to love yourself, know yourself as a miraculous adult, and make the miracles only you can make! The "making" of you is what you are here to do! Do you need a miracle makeover with your health, money, or relationships? Say "Yes" and receive this gift by downloading Dr. Sarah's "Loving What Is" guided meditation!