Redefine Success and Rediscover What's Possible…
In your business, your career, your relationships, your family, your communities, and what matters most to you!
How to Work With Dr. Sarah…
To inquire about working with Dr. Sarah personally, fill out this brief form here.
Over the past decade, Dr. Sarah has advised, coached, and guided people from all walks of life in the keys areas of personal healing and growth, business and career development, work/life balance, and relationship richness and fulfillment.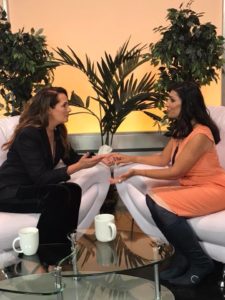 She has helped her clients heal from physical and emotional pain and disease; increase revenues in an existing business, start a dream business, navigate a career change, or shift their money blocks; make high impact decisions based on profound clarity, deep intuition, and community impact; find their soulmate, heal from a divorce, forgive the sins of parents or abusers, or help marriages reconcile and reach new levels of communication, commitment, and love.
Dr. Sarah offers support and coaching to the global community via her Miracle Makers Academy and the courses, meditations, and weekly live group coaching for paying members ($10 per month).
However, Dr. Sarah loves working with a select number of high-level entrepreneurs, executives, and visionaries on a private basis via VIP (Vision, Intuition, Purpose) Days, year-long coaching programs, and small group coaching/masterminds.
Dynamic leaders choose to work with Dr. Sarah because she is not a "strategy guru" or "Facebook expert," but because she leads and guides from her heart and soul, the mature energy and open-hearted thinking of the "miraculous adult," and with deep vulnerability and profound connection!
Today's leaders and changemakers need access to their deepest well-springs of intuition, access to all levels of their psychic abilities, and to be cleared of their blocks at the physical, mental, emotional, and spiritual levels… so they can realize their greatest heights of success, impact, and fulfillment.
If you're making or on track for revenues in the 6-7 figure range, and you are interested in working with Dr. Sarah ongoing—individually or as part of a small, elite group—fill out this brief form here and to see if you qualify.
If you desire a single day for a personal retreat and accelerated transformation, Dr. Sarah recommends her VIP (Vision, Intuition, Purpose) Day for qualified applicants.
Meetings are typically held at Dr. Sarah's office in Marina Del Rey, California, just 30 minutes from Los Angeles International Airport. But on occasion, she may be available to travel for your consultation. Inquire here via this brief form.
If you are feeling called to make this year the most impactful, successful, fulfilling, and joyful year of your life, then reach out today as these programs are only offered to a limited number of people!
Here are a few comments from just a few of the leaders and changemakers who have chosen to work with Dr. Sarah over the past several years: 
————————————————–
"Dr. Sarah Larsen is the kindest soul I have encountered on this planet in this lifetime. She is intuitive, kind, sweet, wise, gentle and warm-hearted. I have been studying and working with her this year. The first session we had together I was in tears and she brought miracles in right at that session. After the VIP day with her, life is forever changed, and new dreams and inspirations start to come in. With the group coaching program, after 5 months, so many positive changes have happened in life. So grateful to Dr. Sarah Larsen, the angel, and avatar on this planet!"
Liina Wang, Senior Manager, Deloitte ARA Group
————————————————–
"Dr. Sarah Larsen is a never-ending flow and source of Divine information and pure Love~Joy energy!  Her readings are FABULOUS!  More than once, I have witnessed, experienced and benefited from her unique, gentle, warm, compassionate, caring and inspirational style of leadership, sharing of insight and intuitive guidance.  My time with her has been beyond helpful and supportive in my personal life's journey and mission.  As a professional intuitive and energy worker, I can attest that Dr. Sarah is a reader for readers, a healer for healers, an intuitive for intuitives… she is truly a gift to all of humanity.  Thank YOU, Dr. Sarah!
Lori Spagna, Best Selling Author
————————————————–
"Working with Sarah is an unusual experience because I have never met anyone so compassionate, nurturing, and supportive. Sarah is like your best friend, your teacher, and your cheerleader all rolled up into one warm bundle of love, which she showers on you constantly. Sarah helped me to see things in ways that I had never imagined, which supported me in the shifts that I was making and both my business and my personal life. I'm so grateful"
Halle Eavelyn, Transformational Coach and Tour Leader
————————————————–
"Dr. Sarah is an extraordinarily inspiring woman who works tirelessly to help others in all ways. She teaches people to raise their consciousness and to serve. Always extremely loving, patient, and nurturing she creates a safe environment for people to thrive and to develop their highest potential. She teaches by example."
Grace Garneau, Artist/Healer at Letting Love In
————————————————–
"Dr. Sarah Larsen has been insightful in helping me to understand clarity and confirmation of what I have to offer. I have been able to better understand the changes in my life. Through her bedside manner, professionalism, and unconditional care she is able to tap into what is necessary to improve your daily walk in life. I truly appreciate what Dr. Sarah has shared through her knowledge that she offers to help her clients in her best way with integrity and love."
Teresa H.
————————————————–
"There is no one like Dr. Sarah Larsen. She has helped me to become myself more and live fully in the now. Her wisdom is infinite!! I have learned so so much attending her Miracle Makers Monday Mastermind classes and watching her videos. She is connected to everything and understands the deepest parts of us that we aren't always able to see on our own. It's a blessing to have someone in your life that can help you get you where you're meant to be. Thank you, Dr. Sarah, for all that you are and do. The world is on it's way to being more healed every day because of people like you."
Alana S.
————————————————–
"Dr. Sarah Larsen is an incredible intuitive and healer! Dr.Sarah Larsen is the real deal! She is amazingly compassionate and just being in her presence is calming and healing. She has helped me and a few of my friends with many life challenges, health issues, and personal problems. She is always there to guide you in the right direction and give you clear answers to your life questions, without overstepping boundaries which many initiatives can do. You'll get a better sense of your life's purpose and direction after a reading with Sarah. I can't say enough good things about her! You have to see her to understand."
Jeannette S.
————————————————–
"I have been consulting Dr. Sarah for several years now.  She is intuitive, compassionate, insightful, skilled, and very very kind. A voracious reader, Dr. Sarah keeps up on developments and teachers in so many areas of study that I am repeatedly surprised at her range of knowledge.  Personally, I don't always agree with her philosophical/spiritual positions, but I have found that she does always leave me with new ideas and a sense of belonging and community.  I highly recommend her services to anyone lucky enough to find her."
Jack B.
————————————————–