Are you looking for an ancient road map to lead you back home – to the deepest and most authentic aspects of yourself?
Please join your hosts of the Miracle Makers Podcast and special guest Jonathan Quintin of Sacred Geomotry 4 U as they discuss the miraculous nature of our universe as revealed in patterns and forms of sacred geometry.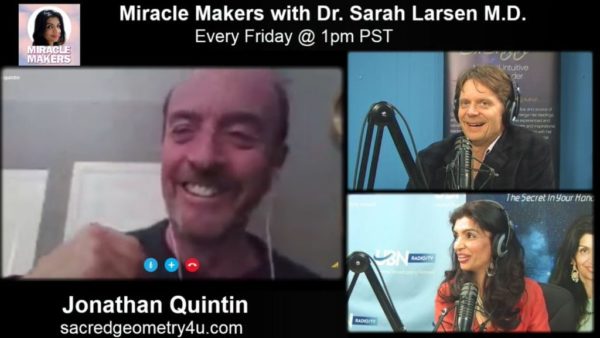 Listen to the audio podcast!
Watch the video recording!
Jonathan Quintin is a multi-media artist from New Zealand. He has spent over 30 years in the investigation and application of sacred geometry. Sacred geometry is the ancient art, science and philosophy of space and proportion. It addresses the laws of creation and the inner workings of nature.
Jonathan has traveled extensively and lived in different countries around the world. He has always been interested in ancient civilizations and observed that many of them, although separated by thousands of miles and thousands of years… applied the same sacred geometric principles in the construction of their pyramids, temples, monuments etc… as a way of aligning with the natural forces.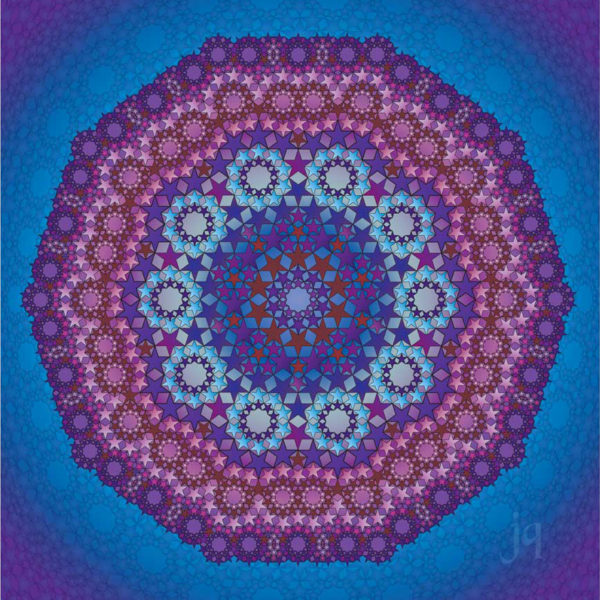 Jonathan's quest as an artist is to provide various modalities that help attune human consciousness to the natural harmonics of creation. His work is based on pure mathematical principles and reveals a beautiful and profound order existing on the archetypal planes.
Learn more about Jonathan and view his work at:  www.sacredgeometry4u.com
Connect with Jonathan on Facebook!