Health is a balance of the mind, body, and spirit!  Disease is an unbalance of those three key areas of focus.
Join your hosts of the Miracle Makers' Podcast and Dr. Ron Holman as they discuss Energy Medicine, Miraculous Healing, and the keys to physical and emotional heath so you can shine bright as a miracle maker!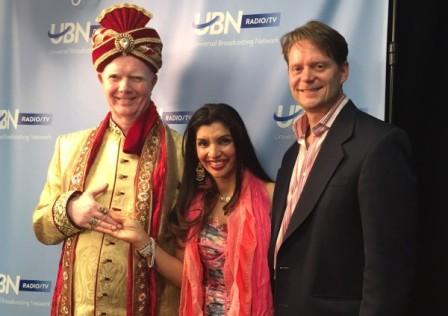 Listen to the audio podcast!
Watch the video recording!
Dr. Jai Ron Holman is an Ambassador of Maha Siddha Alchemy.  Traveling the World since 1995, Dr. Ron sought the secret to spontaneous remission of disease, to bring home to his lifelong partner, Linda. During this heartfelt quest what has happened to JaiRon is beyond Words.
To learn more about Maha Siddha Alchemy, please visit his website.
Ron Holman has a PhD in counseling psychology. He founded The Holman Group in 1979. The Holman Group is comprised of four companies dedicated to 'Making a Difference' in people's lives. Dr. Holman is the president and chief executive officer of the four companies, which provide treatment and services to more than 1,000,000 individuals in over 1200 organizations nationwide.
Follow Dr. Holman on Facebook.