Did you grow up shy, inhibited by your family, friends, romantic relationships, religion, or other outside forces?
Join your hosts of the Miracle Makers Podcast and Madeline Sinclaire as they discuss how she went from Shy Girl to Show Girl with burlesque dancing.  This award winning Burlesque superstar shares her secrets for greater confidence, creativity, and unleashing your authentic self-expression.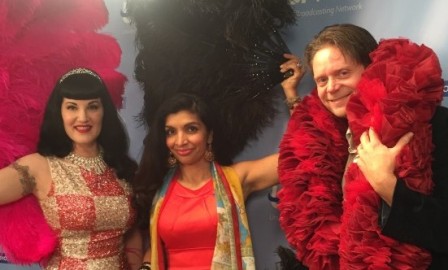 Listen to the audio podcast!
Watch the video recording!
Madeline Sinclaire is a classic Burlesque Entertainer, Coach, Producer and Model with focuses on stage presence, production quality, props and community. She is based in Los Angeles, California. Visit Madeline's website and get her free 10 Burlesque Secrets
Follow Madeline on Facebook, Twitter, and Instagram.