Are you looking to heal deep wounds, transform your current state of consciousness, or discover a deeper purpose for your life and have to courage to pursue it?  Are you on a journey of finding your essence so you can harness the inner wisdom and strength to take part in this meaningful work!
Please join your hosts of the Miracle Makers Podcast and special guests Rickie Byars Beckwith of Kuumba in Motion.org and Ivory Chambeshi of Urban Rising Group as they discuss how deep healing, transformation, and stepping into a higher purpose can be supported by finding your essence!  The deeper we go within, the greater effect we have in the world around us!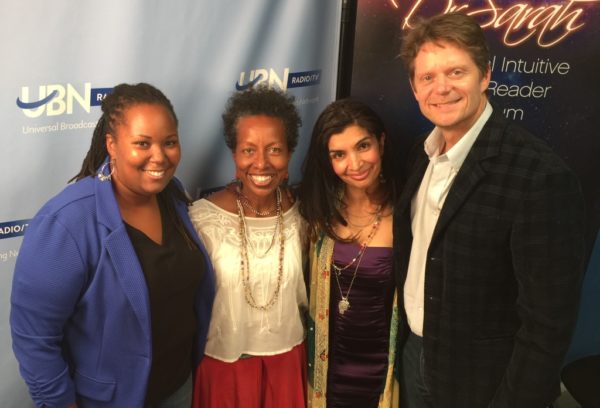 Listen to the audio podcast!
Watch the video recording!
Rickie Byars Beckwith, the First Lady of the Agape Int'l Spiritual Center and it's Music and Arts Director, is one of the 21st century's most revered singer-songwriters whose transcendent music opens the heart, touches the soul, and uplifts the spirit.
Rickie's extensive music catalogue is heard on the radio and on soundtracks for movies and television.  Her songs of unconditional love and spiritual transformation are the highlight of consciousness raising events throughout the world.  She has performed in five sessions with His Holiness the Dalai Lama, at Green Festivals across North America, and at countless Peace Concerts that promote unity and the principles of non-violence.
She is the Founder and Chief Possibilities Office at Kuumba in Motion.org, A CENTER for Fun, Discovery, Creativity, Growth and Transformation. A PLACE where dreams and visions are realized through the creative process.A SPACE for freedom of expression, vibrating in alignment with the joy of all creation.
Connect with Rickie on Facebook.
Connect with Kuumba in Motion on Facebook.
Ivory Chambeshi is a strategist, planner & squeaky wheel of Urban Rising Group, helping you plan it, do it & tell people about it. Urban Rising Group is a planning, organizational development and marketing  consulting firm based in the Los Angeles Crenshaw District, which champions small businesses, nonprofits and public agencies to greater efficiency, success and impact through strategy development, planning, capacity-building and marketing.
Connect with Urban Rising Group on Facebook.