Are you ready to have the best resources brought to you! I can hardly wait to share this incredible interview with you!
I know the Miracle Maker's Frequency and so we are getting incredible guests for you!

Do you feel a larger calling for your life but hesitate in taking steps because of fear, self-doubt, or lack of clarity?
Stedman Graham is extraordinary in this interview! He is a Miracle Maker!
I am so excited for you to hear what he said! It is an extraordinary time to gain self Mastery based on Maslow's Hierarchy of needs!
Please join your hosts of the Miracle Makers Podcast and special guest Stedman Graham, author of Identity: Your Passport to Success, as they discuss the necessity for consciousness based living to build a foundation for higher levels of success, fulfillment, and contribution.   Two keystones in that process include Self Leadership and Self Love, powerful tools for all levels of transformation.  Education is the key!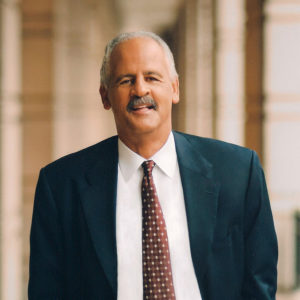 Listen to the Audio
Watch the Video
About our Guest
Stedman Graham is chairman and CEO of S. Graham & Associates, a Chicago-based management and marketing consulting firm that specializes in corporate and educational markets.
Graham delivers his identity message throughout the country and globally to corporations, professional associations, government and civic organizations, colleges and universities, and community groups.
Stedman Graham has authored 11 books, including two New York Times Best Sellers, You Can Make It Happen: A Nine-Step Plan for Success and Teens Can Make It Happen: Nine Steps to Success.  His latest release, Identity: Your Passport to Success, was on the Wall Street Journal Best Seller list.  He is currently working on his latest book, Identity: Passport to Freedom.
He served in the U.S. Army and played basketball professionally in the European League.  Graham holds a bachelor's degree in social work from Hardin-Simmons University, a master's degree in education from Ball State University, and an honorary doctorate in humanities from Coker College.
Connect with Stedman
On Facebook
On Twitter
On his website: http://stedmangraham.com/
Subscribe to the Podcast
If you have enjoyed this podcast, please subscribe here.
Share the Love
If you enjoyed the show, please rate it on iTunes and write a brief review. That would help tremendously in getting the word out and raising the visibility of the Miracle Makers Podcast.