What are the thoughts you're thinking?  Your thoughts are a part of your vibration.
Join us and learn the thoughts of Lisa Haisha, Romulo Canizales, Greg Larsen, and Dr. Sarah Larsen.
Listen in and raise your vibration.
Your vibration, and how you are being, attracts your tribe.  If you are vibing in service and gratitude, then as you look around you will most likely see your tribe greater service.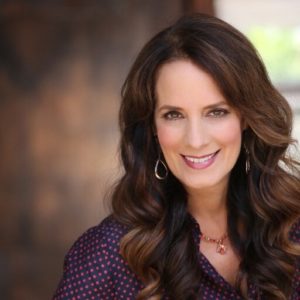 Listen to the Audio
Watch the Video
About our Guest
Lisa Haisha, M.A., is showing women, men, and couples how to "show up" in their own lives personally, professionally, and passionately with her fearless expression in all media as a globally sought-after life counselor.
Lisa is also the founder of The SoulBlazing™ Institute which teaches her unique SoulBlazing™ therapy, an intensive, non-judgmental, fun and transformative method of coaching that uses her Impostor Model™ to rid you of your illusions, delusions, and confusions.
Lisa's continued fascination with what makes people tick compelled her to travel for three decades to over 60 countries on seven continents, compiling social and cultural research by studying the likes of the Sufis in Cappadocia, Shamans in Peru, Bedouins in Petra, the Massai Tribes of Tanzania (including hundreds of orphans for her book Whispers From Children's Hearts) about how they give and receive love, and what they want their legacy to be.
Travel is a visual experience and as such, Lisa has chronicled her journeys to share them with you here in an ever-expanding archive of discoveries, revelations, adventures and friendships. From the mundane to the magnificent, each piece of content on this site is crafted to give you insight into your own improvement, both within and without. By Land. By Air. By Soul.
Connect with Lisa
On Facebook.
On Twitter
On her website: http://lisahaisha.com/
Subscribe to the Podcast
If you have enjoyed this podcast, please subscribe here.
Share the Love
If you enjoyed the show, please rate it on iTunes and write a brief review. That would help tremendously in getting the word out and raising the visibility of the Miracle Makers Podcast.