Are you afraid to ask for help? Did you know asking for help is a skill you can train yourself to do?
Please join Dr. Sarah Larsen as she and special guest Michelle Patterson of Women Network as they discuss the need for women to ask for help to get what they need and want.
On this episode of Miracle Makers podcast:
Michelle Patterson speaks to the United Nations!
Michelle shares that she decided what she truly wants and set her course in life to value her wants and realize them.  Then the call of all calls came in, a call to speak to the United Nations on her work and her book, "Woman Change the World."  The date for the appearance was the same day as her daughter's 16th birthday! A great call, a great opportunity, and a greater desire to be with her daughter. She did not want to miss another milestone! She missed so many and "mother's guilt" in the background of her mind.
She turned down the United Nations.  Then a few days later, the United Nations calls back.  "Bring your daughter!"
Speaking at the United Nations and celebrating her daughter's 16th birthday was both realized. She got more than she could have imagined. Speaking at the United Nations and not missing the important milestones in her children's lives.  She changed the United Nations that day.  Hear the whole story (minute 33)!
Women giving to women is one of the greatest gifts of this generation. ~ Michelle Patterson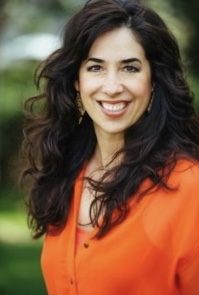 Watch the Video
Listen to the Audio
Learn secrets, tools, and guidance on:
How people connect and support each other
How to create a supportive environment 365 days a year
How to achieve more by collaboration
How to feel better while getting what you want
How to be of greater service by asking for what you want
How to thrive in Health, Financial, Social Community and Career
You cannot achieve alone what you can achieve when you collaborate.  You can grow your network of friends and you can be vulnerable.  You can say "I need help".  You don't have to have it all figure it all out!.
About Michelle Patterson
Michelle Patterson is the organizer for the California Women's Conference. This is about men and women coming together to celebrate women.  Not about a person country but about women coming together and honoring each other.
When Michelle was a shy little girl of 12 years old, she had the opportunity to interview Governor George Deukmejian.  Doing this interview made her realize "she mattered".  Michelle knows we all matter.  "When you realize we all have our own gifts and to share those individual gifts with others, the pressure is taken off you."
Michelle's philosophy is "ask"!  People want to help, but they need to know what you need help with.  We all want security in matters of career, physical wellbeing, financial wellbeing, social acceptance and community presence.   "Asking" is a skill set that you can train yourself to do. Know why you are asking.
Listen as Michelle talks about her experience to speak at the U.N. and the events that lead to her not having to choose between her values of family and career!
Connect with Michelle
Michelle Patterson Facebook Page
Subscribe to the Podcast
If you have enjoyed this podcast, please subscribe here.
Rate us on iTunes and help us fulfill our mission!
Our mission is to provide transformational tools for you to remake yourself!  Your world needs you and other like you to fully come alive, live joyfully, and be the miracle that you are!
No one else can do what it is that is special within you to "be" and do.  You are irreplaceable. We want you to fully access your inner guidance, will power and Love to remake your life.
Please rate it on iTunes and write a brief review. Thank you for rating, sharing and raising the visibility of the Miracle Makers Podcast.