Are you feeling like no one understands you?  Do you feel alone and need help?
Please join Dr. Sarah Larsen as she offers free psychic readings for the call-in listeners on this episode of Miracle Makers Podcast.
Dr. Sarah is a Medical Intuitive and Psychic Medium. She has worked with Hollywood celebrities, Foreign Royalty, and people that want to connect to their loved ones and themselves.
During this episode, the sound engineer was so moved by one of Dr. Sarah's readings that he needed time to compose himself.  Dr. Sarah started reading from Saint Francis of Assisi to give him time.
This is a moving episode you won't want to miss!
 Emerge from your shell by asking for what you want! ~ Dr. Sarah Larsen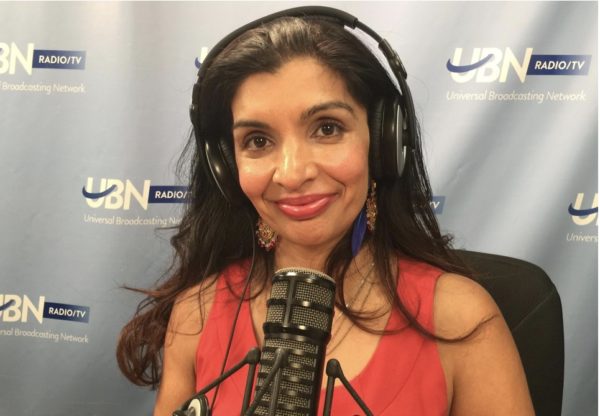 Watch the Video
Listen to Audio
Receive Guidance on:
How to listen to your own intuition
How to stay in balance with the Masculine and Feminine
How to tune in and get what you want
About Dr. Sarah Larsen
Dr. Sarah Larsen MD is a Medical Intuitive, Psychic Medium, Public Speaker, and a Business Consultant to high impact entrepreneurs and visionaries.  She is an Ordained Interfaith Minister from All Paths Divinity School.  She is Host of Miracle Makers on UBN Radio/Tv.
Connect with Dr. Sarah
Dr. Sarah Larsen's Facebook Page
Dr. Sarah Larsen's Twitter Page
Dr. Sarah Larsen's Instagram Page
Subscribe to the Podcast
If you have enjoyed this podcast, please subscribe here.
Rate us on iTunes and help us fulfill our mission!
Our mission is to provide transformational tools for you to remake yourself!  Your world needs you and other like you to fully come alive, live joyfully, and be the miracle that you are!
No one else can do what it is that is special within you to "be" and do.  You are irreplaceable. We want you to fully access your inner guidance, will power and Love to remake your life.
Please rate it on iTunes and write a brief review. Thank you for rating, sharing and raising the visibility of the Miracle Makers Podcast.